Cascadia Supermoto Season Schedule 2023
Washington State based racing club Cascadia Supermoto released their 2023 race schedule which includes multiple dates across the PNW including three new race track additions compared to the 2022 season calendar. Amongst them are the round 4 race which will take place at Affinity Circuit in Medford, OR brought to you by Gray Area KTM and round 5 race the Streets of Sultan brought to you by Precision Iron Works. The Streets of Sultan is a street course that will take place in Sultan, WA a town that is 45 minutes east of Seattle.
The club has observed racer interested from all around the PNW region and is excited to kick off the 2023 season with a bang.
Season schedule
Washington State based racing club Cascadia Supermoto released their 2023 race schedule which includes multiple dates across the PNW including two new race track additions compared to the 2022 season calendar. Amongst them are the Round 4 race which will take place at Affinity Circuit in Medford, OR brought to you by Gray Area KTM and Round 5 race in Bremerton, WA.

The club has observed racer interested from all around the PNW region and is excited to kick off the 2023 season with a bang.

Season schedule
6/3/2023 Round 1 Tri Cities Karting Club (Richland, WA)
6/17/2023 Round 2 Spokane Kart Racing Association (Airway Heights/Spokane, WA)
6/18/2023 Round 3 Spokane Kart Racing Association (Airway Heights/Spokane, WA)
7/16/2023 Round 4 Affinity Circuit, Medford, OR Map Brought to you by Gray Area KTM
8/13/2023 Round 5 Bremerton Raceway, Bremerton, WA
9/2/2023 Round 6 (Night race) Tri Cities Karting Club (Richland, WA) 9/3/2023 Round 7 (Night Race) Tri Cities Karting Club (Richland, WA) Brought to you by KFG Motorsports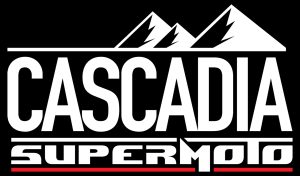 New to Supermoto racing? Supermoto or Supermotard is motorcycle racing on a circuit that alternates between three types of track: flat track, motocross and road racing, using motorcycles designed for that purpose. Supermoto was originally conceived as something like an all-star game, in which the best riders from the three separate genres of motorcycle racing could temporarily leave their standard race class to come together and compete for the title of best all-around racer. Today supermoto is a distinct genre of its own and riders in the other classes do not routinely cross over into supermoto."
Learn more about Cascadia Supermoto membership by visiting the link here Cascadia Supermoto