Gearing up for Sno* Drift 2023
The 2023 ARA Rally Car Championship is kicking off the season in Atlanta, Michigan for the one and only true winter racing stop of the series. Sno* Drift Rally will take place in Atlanta, Michigan 10-11Feb2023. The race is unique in that local county law does not allow studded tires on public highways so drivers must ford the snowy course flirt on the edge of speed and stability. These conditions equalize the competition and create one of the few races where team budget advantages are eliminated and all racers have a shot at victory. Check out this video produced by the Dirtfish crew.
You can check out more ARA rally events across the USA this season as well. Listed below is the schedule for all 8 stops of the tour. If you plan on making it out to Sno* Drift our team will be out there fighting through the cold with you.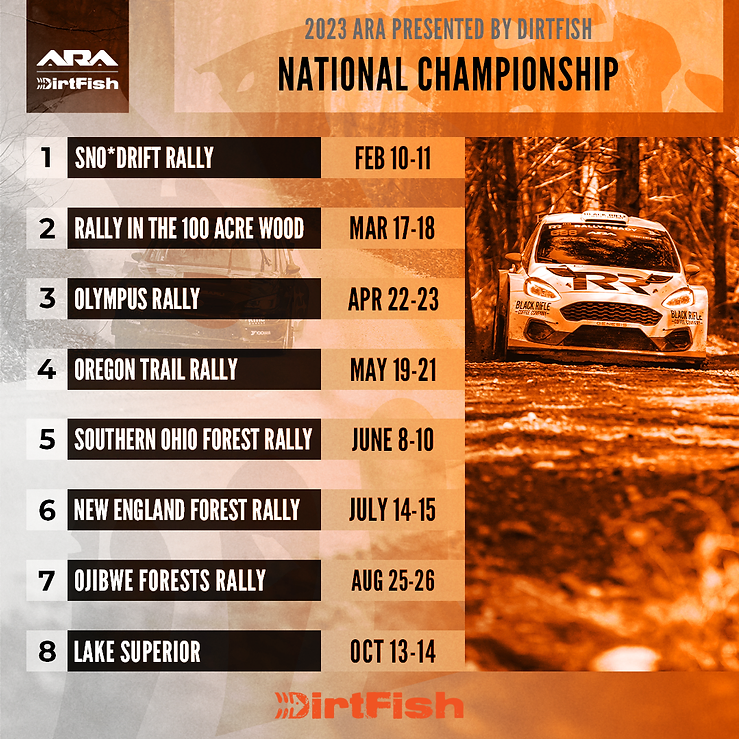 For more information on Sno* Drift check out the ARA website