Dylan Hughes Among Formula Drift Teams To Provide Drift Demos at MINT 400 Desert Race
Formula DRIFT: This press release was not authored by Speed Trap Magazine Staff
Adding another element to its action-packed 20th Anniversary season, Formula DRIFT is partnering with Mint 400; the annual off-road race which takes place around Las Vegas. The collaboration will bring together the world's top drift and desert drivers.
As part of the program, a select group of FD drivers will display their competition cars on March 10-11, 2023. They will showcase the incredible engineering utilized by these high-performance machines, allowing fans to see the cars up close and to talk to the drivers. Located at the midway start/finish in Primm, NV, the teams will also provide drift demos throughout both days to give visitors a taste of Formula DRIFT competition.
Confirmed* Formula DRIFT drivers for the Mint 400 demos include the following:
Dylan Hughes
Richard Advani
Rye O'Connor
Faruk Kugay
"Formula DRIFT's younger market continues to thrive while other motorsport audiences have aged out. Their audience is exactly who we want to introduce to off-road racing," said Mint 400 CEO and Co-Owner, Matt Martelli. "We're stoked to partner with them and look forward to extending our relationship with them beyond the Mint 400."
The 2023 BF Goodrich Tires Mint 400 takes place from March 8-12, 2023 in Las Vegas. The Formula DRIFT demos are scheduled to take place 12PM, 1PM, 2PM and 3:30PM on both March 10 and 11**. Each demo is expected to last approximately 15 minutes and include all drivers.
"With so much crossover between Formula DRIFT and Mint 400 fans, the drift demos at the biggest off-road event in North America is the perfect way to introduce our side of the motorsports spectrum to those who love off-road racing," said Ryan Sage, Formula DRIFT President. "The audience crossover will be mutually beneficial to both series and we're looking forward to welcoming a new group of fans to the Formula DRIFT family."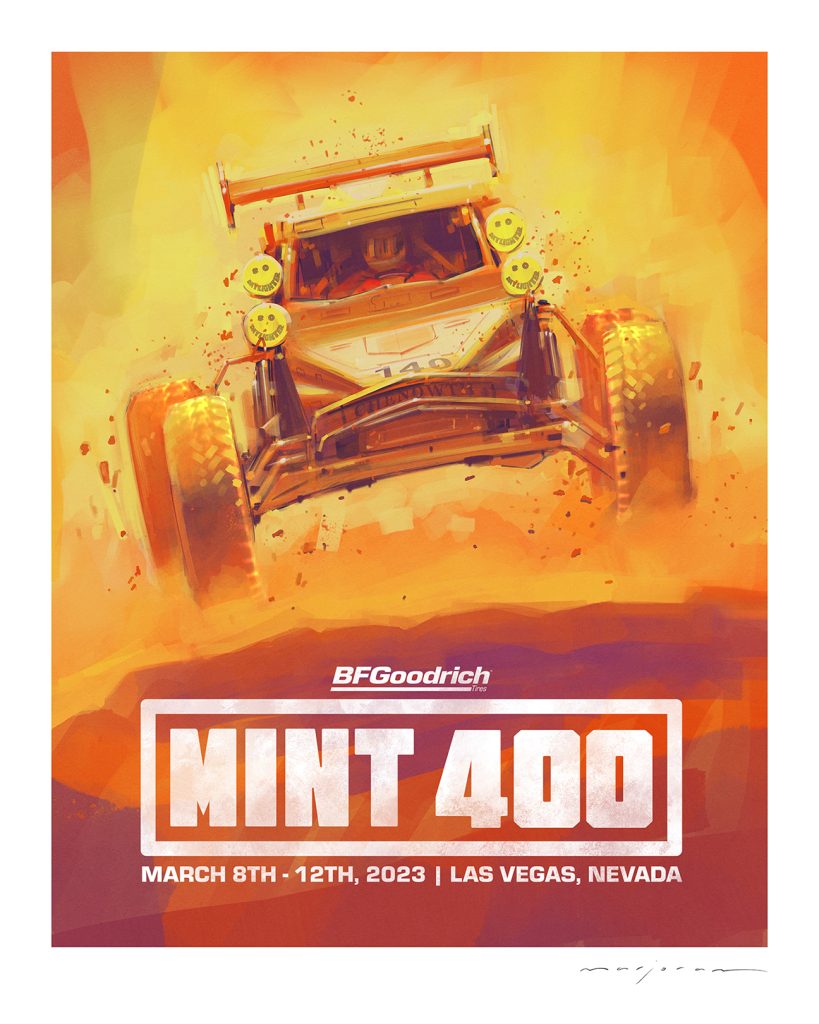 *Driver list is correct at the time of publication but could be subject to change
**Demo times could be subject to change
ABOUT FORMULA DRIFT
Formula DRIFT is recognized as the leading international drifting championship. Established on the streets of Japan, drifting has evolved into a worldwide competitive sport that challenges the driver's skill while demanding a great deal from their vehicle in terms of power and strength. Formula DRIFT provides a series for the best professional drifters from around the globe to compete for the coveted title of Formula DRIFT Champion. As the first official drifting series in North America, Formula DRIFT has taken competitive motorsports to the extreme, attracting drift fans and car enthusiasts from all walks of life, and established itself as the global leader for the sport. For a competition schedule, ticket information, special content and livestream, please visit formulad.com
FOLLOW FORMULA DRIFT ONLINE