Mercedes Woes Continue to Haunt in 2023
Featured Article
Formula 1
The Formula 1 season started in spectacular fashion with plenty of drama on track and veteran Fernando Alonso driving for Aston Martin finished race one with a podium alongside Oracle Redbull Racing drivers Max Verstappen and Sergio 'Checo' Perez. One driver that didn't have this luxury was 7 time world champion Lewis Hamilton.

After a poor showing in Bahrain, Hamilton has shed light on the disconnects that are happening behind the scenes at the Mercedes-AMG Petronas F1 camp. One a podcast with BBC radio 1 Hamilton stated, "I knows what are car needs", and to be frank its hard to argue that he is wrong in this case. Racing drivers provide car manufacturers with the ultimate litmus testing for car feedback because for those 200+ laps in practice and qualifying the driver feels every bump and vibration from putting the car through the motions. So why is there all of a sudden a serious problem at Mercedes with the W14?

It is rumored that Hamilton had input on the W14 design but that input was not taken into consideration. Now Mercedes finds themselves behind in constructors championship points to Aston Martin; a power unit customer of Mercedes' for the 2023 season. Last year, there were things I told them. I said the issues that are with the car," Hamilton told the BBC's Chequered Flag podcast. "I've driven so many cars in my life. I know what a car needs. I know what a car doesn't need." He continued saying, "I think it's really about accountability, it's about owning up and saying, 'Yeah, you know what? We didn't listen to you. It's not where it needs to be and we've got to work".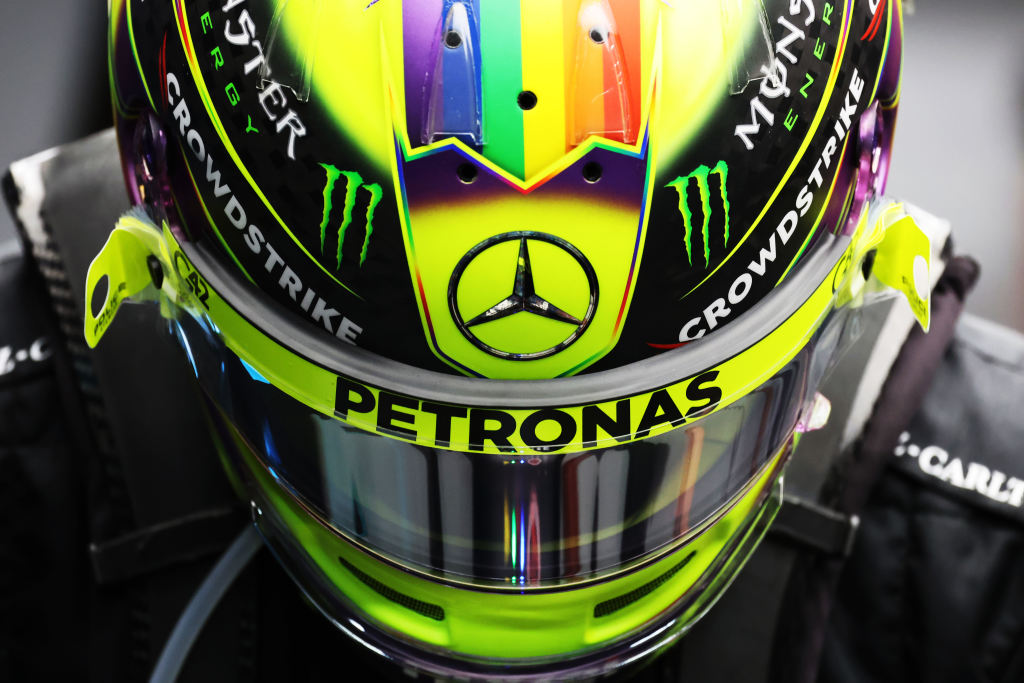 "We've got to look into the balance through the corners, look at all the weak points and just huddle up as a team. That's what we do," Hamilton added. "We're still [multiple] world champions … just haven't got it right this time. Didn't get it right last year. But that doesn't mean we can't get it right moving forwards."

Team Principal Toto Wolff is also feeling the pressure for Mercedes' lack of performance on track. Wolff admits that "We are lost" in a recent interview with motorsport.com "We have no doubt, when you're starting behind by half a second, that it's going to be difficult to catch up to such great organizations like Red Bull, or Ferrari." Mercedes opted to pursue a new car concept at the beginning of the 2022 season and Wolff has admitted in an interview with ESPN that they got things wrong.

"I don't think this package is going to be competitive eventually," he said. "We gave it our best go over the winter and now we need to regroup, sit down with the engineers, who are totally not dogmatic about anything — there are no holy cows — and decide what is the development direction that we want to pursue in order to be competitive to win races."

"We got it wrong last year, we thought we could fix it by sticking to this concept of car and it didn't work out. We need to switch our focus on to what we believe can be the right direction — what it is that we are missing and therefore those data points from this weekend are very important." In what seemingly is an effort to stir the pot, Helmut Marko, advisor to Oracle Redbull Racing has stated that the German manufacturer [Mercedes] have "lost their way".

Marko believes Mercedes have taken "a step backwards" compared to 2022, and that they will find it difficult to challenge Red Bull this year due to the cost cap restrictions and design flaws which creates setbacks for a team sometimes in to the magnitude of 1-2 years.

With that said it is refreshing to see a team principal such as Toto Wolff take responsibility for the mistakes in design and move toward more solution oriented outcomes. "We're simply not good enough" he said. This is a true testament to the team culture at the Mercedes camp.

Wolff continued by saying, "We need to switch our focus up to what we believe can be the right direction. What is it that we are missing and, therefore, those data points this weekend are very important. We see on the GPS where we are lacking performance, where we are good, and we just need to sort out what that is, and whether it is sticking with the sidepods on the car or the really subtle things that bring performance is a different question. But, within the group, we will embark on untreated paths."