Sébastien Ogier Secures 7th WRC Mexico Win
WRC Mexico returns to the 2023 calendar after taking a 2 year hiatus due to the Covid-19 pandemic. Spirits were high from the WRC fans as the Guanajuato Rally kicked off on Friday for what would be an event filled weekend filled with highs and lows for the competitors. In general the driver reception was very high. Round winner Sébastien Ogier driver for Toyota Gazoo Racing stated, "It's always a special place to come and compete. The fans and the people really give this one a really nice atmosphere and Thursday night is always amazing." This win marks his 7th in Mexico setting the record alongside 2023 co-driver Vincent Landais. Ogier and Landais secured the win after 23 stages finishing 27.5s seconds ahead of rival Hyundai Shell Mobis World Rally Team driver Thierry Neuville and co-driver Martijn Wydaeghe.
Ogier and Landais won 5 stages at the WRC Mexico round. Neuville and Wydaeghe also won 5 stages but lost time towards the end of the weekend. However, Ogier displayed superior tire management and minimize unnecessary risks in the mid stages to carve out a comfortable lead that the Toyota Gazoo front man was able to hold on to from stage 11 until the end of the round.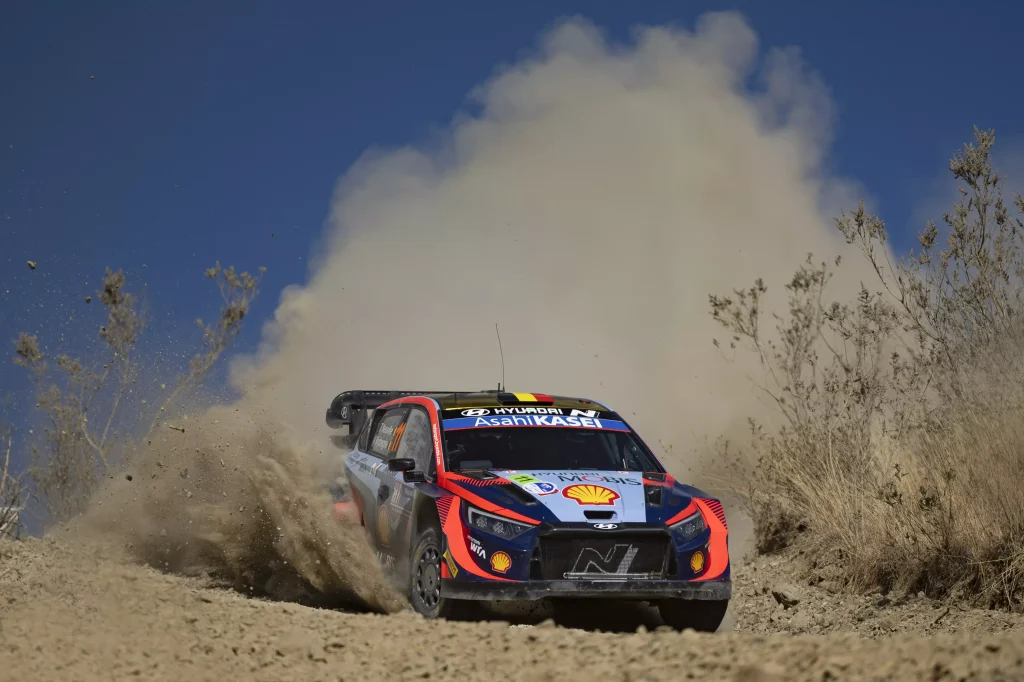 Lappi Crash
Stage 15 was cancelled due to an accident involving Esapekka Lappi. Lappi lost rear grip of his Hyundai, sending him into a spin into a telephone pole. The back half of the car was completely destroyed and eventually lead to a fire that was quickly contained. An even more painful realization for Lappi is that the crash occurred when he was leading the stage. Lappi said, "It was very very unfortunate. It is hard to swallow but on the other hand when you fight for the win you still need to push and maybe I was not pushing hard enough actually." Other drivers also complained about a lack of grip Saturday as the stages progressed into the afternoon. Despite the stage 15 cancellation the rest of the field was able to push through without major incident.
M-Sort Ford driver Ott Tänak was not able to repeat his success from WRC Sweden after falling substantially behind after a turbo unit failure on Friday. Tänak was able to secure 4 stage wins to climb back to 9th to finish off the weekend. Next up is WRC Croatia, which is primarily an asphalt round that will take place starting April 20th 2023. Be sure to tune in to WRC+ to catch the next round here.