Jack Miller Fastest on Day One of Practice: Portugal GP
KTM Racing rider Jack Miller is on top after practice 2 for the MotoGP Portugal Grand Prix weekend. Practice 2 saw two red flags; one resulting in serious injury for Tech3 GASGAS rider Pol Espargaro. Espargaro was airlifted after a nasty high side crash in turn 10. The latest reports confirm that he did not suffer from any neurological damage however further test results are pending. MotoGP Medical Director Ángel Charte stated in a commentary with DAZN, "Pol Espargaro had a high energy crash with a big polytraumatic injury that we will have to see to what level when we do the complementary exams in Faro Hospital – all over the spine, back and lumbar. At the cervical level, he's perfectly fine, neurologically he's fine – he didn't lose consciousness at any time, and didn't need intubation at any point. But it's true that he had a serious pulmonary contusion, which will have to be checked again with the CT and MRI scans we'll be taking at Faro Hospital." We are hoping he sees a speedy recovery.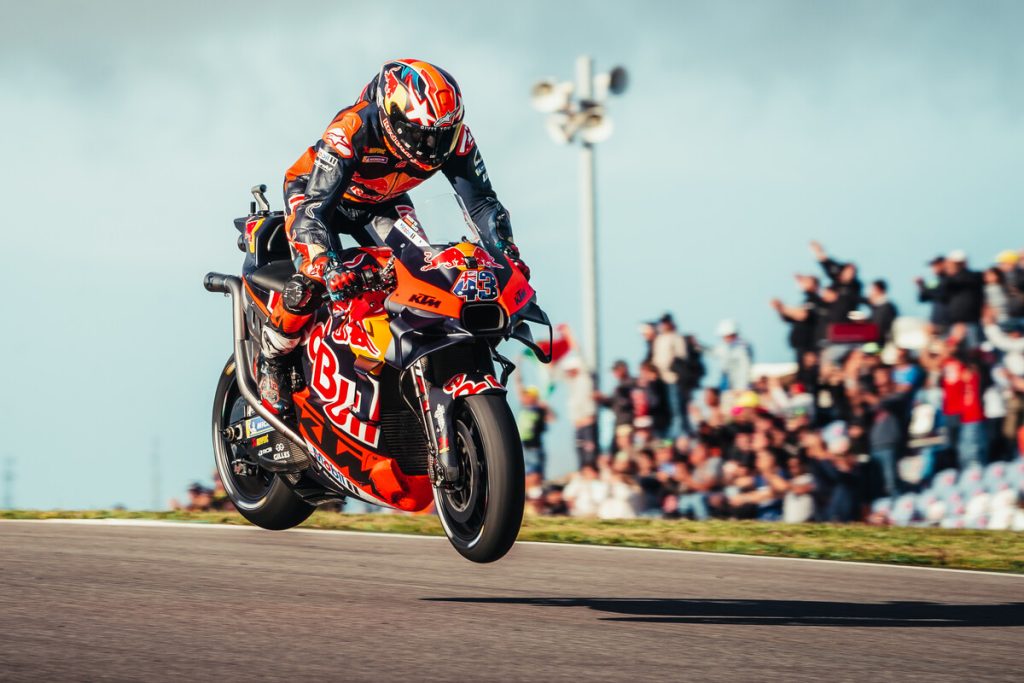 FP2 results are below.