Bagnaia Continues Dominance with Win at First Ever MotoGP Sprint Race: Portugal Grand Prix
The first sprint race of the 2023 MotoGP season has concluded with Francesco Bagnaia defending his title with a win the on Saturday at the Portugal Grand Prix. Having fallen short of pole position to Marc Marquez. Bagnaia quickly bounced back and solidified his presence on track when it counted. After being fastest in FP2 Jack Miller was able to salvage 4th. Marc Marquez was not able to capitalize on his unexpected pole position finish in qualifying but he was able to salvage a podium.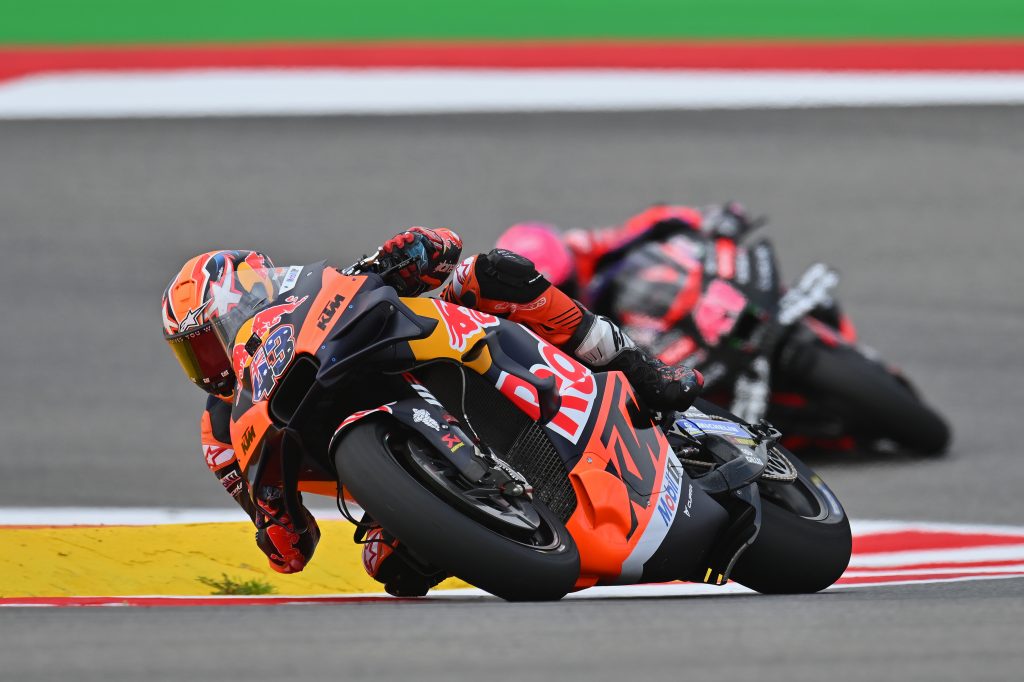 Saturday's sprint race was the first of the new race weekend format that will feature half distance races for all 21 rounds this season. These races will occur on the Saturday before the main event grand prix on Sundays, and offer additional opportunities for riders to score championship points. The change in racing format was influenced by the pressures a substantial decrease in viewership and ticket sales surrounding the MotoGP championship. Pundits for the series and with the Motorsports Network conducted a survey prior to the start of the season to determine what fans wanted to see to improve viewership. Over 100,000 responses were provided, which speaks volumes to fans still being invested in the sport despite preseason viewership concerns. There are 20 more rounds in the 2023 season so there will be plenty of data gathering opportunities to help us understand if Dorna is able to increase viewership with these changes.
The decision to add sprint races has a mixed response from the riders. Monster Energy Yamaha rider Fabio Quartararo stated his distaste, "There will be a big accident soon. It's a jungle." Quartararo had a disappointing finish at P10 after falling to as far as 19th after a lap 1 racing incident with Joan Mir. Joan Mir received a long lap penalty for Sunday's grand prix. Other riders saw it as an opportunity to score championship points. The top 5 in the sprint race represent 4 different manufacturers. Tomorrow we will determine if the top 5 can repeat that success in the grand prix.
Tune in tomorrow:
Sunday 26th March 2023
Warm-up: 04:45 – 04:55 ET / 01:45 – 01:55 PT
Race: 09:00 ET / 06:00 PT
Top 10 Results for the Portugal Grand Prix Sprint Race
1. Francesco Bagnaia (Ducati Lenovo Team) – 1:38.577
2. Jorge Martin (Prima Pramac Racing + 0.149
3. Marc Marquez (Repsol Honda Team) + 0.224
4. Jack Miller (Red Bull KTM Factory Racing) + 0.226
5. Maverick Viñales (Aprilia Racing) +0.285
6. Aleix Espargaro (Aprilia Racing)) + 0.228
7. Miguel Oliveira (CryptoDATA RNF MotoGP™ Team) + 0.292
8. Johann Martin (Prima Pramac Racing) + 0.418
9. Alex Marquez (Gresini Racing MotoGP™) + 0.440
10. Fabio Quartararo (Monster Energy Yamaha MotoGP™) + 0.445