MotoGP: Injury Update for Argentina Grand Prix
During the Portugal Grand Prix weekend there were a number of riders who were involved in on track incidents. A few of these incidents ended in hospitalizations. Riders have had a few days to be evaluated, and we have updates on who will be missing the Argentina Grand Prix.


Marc Marquez
Marquez was the subject of discussion all over social media and the news after a risky late lunge up the inside of Jorge Martin and Miguel Oliveira during the Portugal Grand Prix ended in all three riders being injured. He was evaluated and found to have a broken thumb which will keep him out of the Argentina Grand Prix. Marquez was handed a double long lap penalty for his late move that caused the crash.


Miguel Oliveira
Oliveira was one of the two riders taken out in the Marquez incident. The specific injuries to Oliveira have not been revealed publicly. The team has commented stating there was much "further damage" than originally observed. Oliveira will be sitting out of the Argentina Grand Prix. After the race he stated, "Today was a shame, obviously to end my home Grand Prix in just two laps was not something I expected. However, we can still be proud on the progress we made throughout this week. We had a difficult day on Friday and then to do qualifying like how we did it yesterday and to almost have the podium in hand on the last lap in the Sprint Race was amazing. We had a good start today, to lead and then coming second, I think there was a clear opportunity for us to score a podium. I'm still very bruised on the right side of my hip from the crash, hopefully I can do everything I can do be fully fit for Argentina next weekend."
Statements from the Team
Razlan Razali, Founder and Team Principal CryptoDATA RNF MotoGP Team said the following in a press release, "That hasn't been a good result of the first race, for obvious reason. I will push for tougher penalties for riders who recklessly endangered other riders in this incident. MotoGP riders need to be made an example for the younger Moto2 and Moto3 riders and reckless racing like this need to be severely punished so that riders are aware of what not to do. After all, it's a 25 laps race not a sprint race and this happened to Miguel on the third lap. Fortunately, Miguel is okay with no broken bones and we wish him a good recovery in the next couple of days before flying off to Argentina. For Raul, he showed a good progress during the Sprint Race yesterday, unfortunately for the main race today, he suffered some issues with his right arm. We will have to evaluate the situation and find a solution for the next race."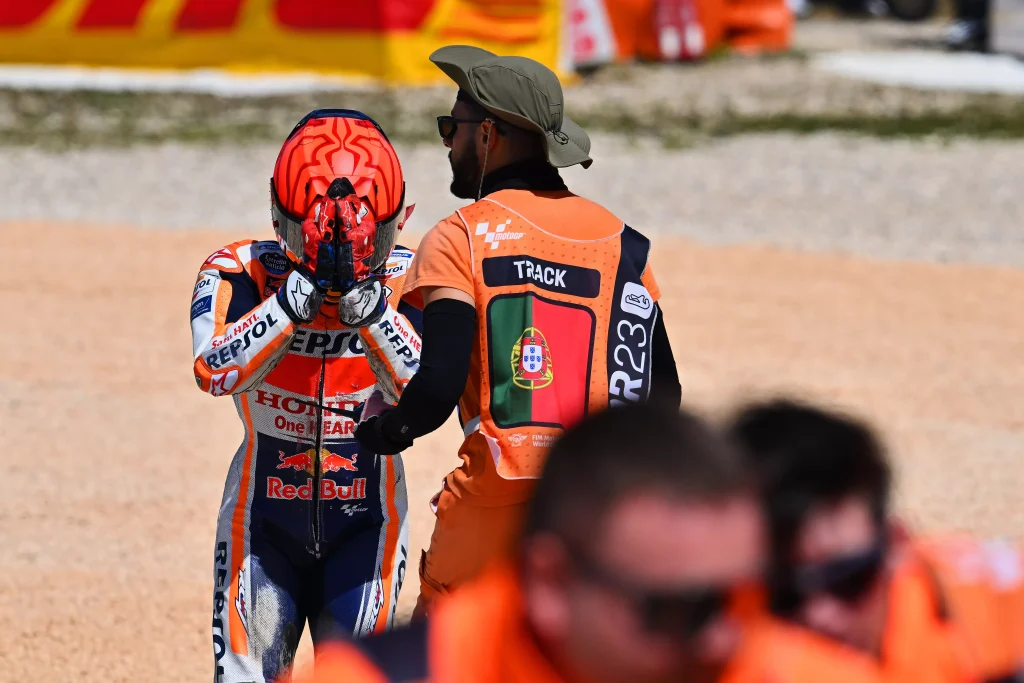 The CryptoDATA RNF MotoGP Team is pushing for harsher and severe penalties from the FIM Stewards releasing the following statement.
"MotoGP races whether it be a sprint or main races, are high-speed and high-intensity, where every rider wants to win at all costs. However, such aggressive behavior can often lead to dire consequences, not only for the riders themselves but also for their fellow competitors.
The incident at the recent race between Marc Marquez and Miguel Olivera should serve as a wake-up call for riders in MotoGP, Moto2, and Moto3. Thus, it is imperative that they are reminded of the severity of the punishment for any kind of reckless and irresponsible racing.
CryptoDATA RNF MotoGP Team condemns such behavior and strongly advocates for stricter penalties to deter future offenders including the team own riders. We urge the FIM Stewards to take quick and decisive action against such reckless riding, setting examples for the younger and upcoming riders in Moto3 and Moto2.
We believe that safety is the top priority in any sport, and MotoGP must take necessary actions to ensure the safety of all its riders. We look forward to supporting the FIM Stewards in their ongoing efforts to develop a safer and more responsible racing environment."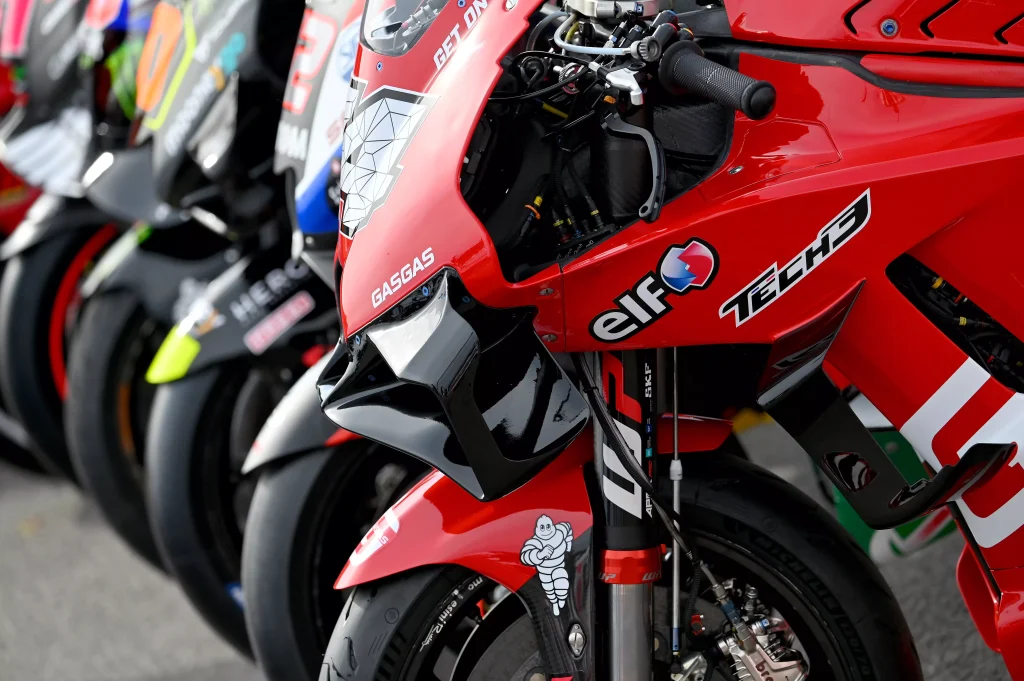 Jorge Martin
After Marquez collided with Jorge Martin's right leg while attempting a pass. Martin was forced wide and off track to avoid a major incident. He suffered an injured ankle and broken toe, but will be participating in this weekend's races in Argentina. Martin was visually and verbally furious regarding the incident stating, "It's not the first time he has destroyed my race. Maybe in the future he can manage to avoid me. Or Race Direction can do something."
Pol Espargaro
Pol had a high side crash that sent him tumbling across the track into the barrier at high speed. Espargaro was diagnosed with a pulmonary contusion, jaw fracture and a fractured dorsal vertebra earlier this week. He is expected to make a recovery, but the process will be a long one. He will need surgery on his jaw in the coming week. More tests are required to determine the extent of his back injury. We will keep you updated as more information is released.
Enea Bastianini
Bastianini was involved in a collision with Luca Martini during the first ever MotoGP Sprint race at the Portugal Grand Prix. Luca Martini lost the front end of his bike and crashed into Bastianini. Bastianini went down and suffered a broken shoulder blade. The FIM stewards have chalked the incident up to a racing incident and no penalties were issued. Bastianini is expected to miss the Argentina Grand Prix this coming weekend.