Formula 1: Verstappen Secures First Australian Pole
Max Verstappen secured his first pole position at the Australian Grand Prix today in commanding fashion. Verstappen set a 1:16.732 in Q3 which was just over 2 tenths fastest than second place finisher Mercedes AMG Petronas driver George Russell. Verstappen had slipped to P6 after setting an earlier lap time of 1:17.578s but charged until the end of Q3 to retake pole. Russell's teammate Lewis Hamilton found pace despite early practice struggles and secured P3 on the starting grid. Despite Aston Martin driver Fernando Alonso's back to back top 3 finishes in Bahrain and Saudi Arabia he was limited to a P4 finish in Australia setting a Q3 best of 1:17.139s. Alonso will be looking for an early lunge up the grid to continue his podium success in 2023. Aston martin teammate Lance Stroll was able to secure a P6 finish in qualifying setting a 1:17.308.
The Aston Martins appear to be in great form in 2023. After early embarrassment from being outperformed by Aston Martin who uses a Mercedes power unit. Mercedes AMG Petronas appears to have figured out at least some of their issues with pace and the car setup. It is yet to be determined if this early success in qualifying will translate to the rigors of the race.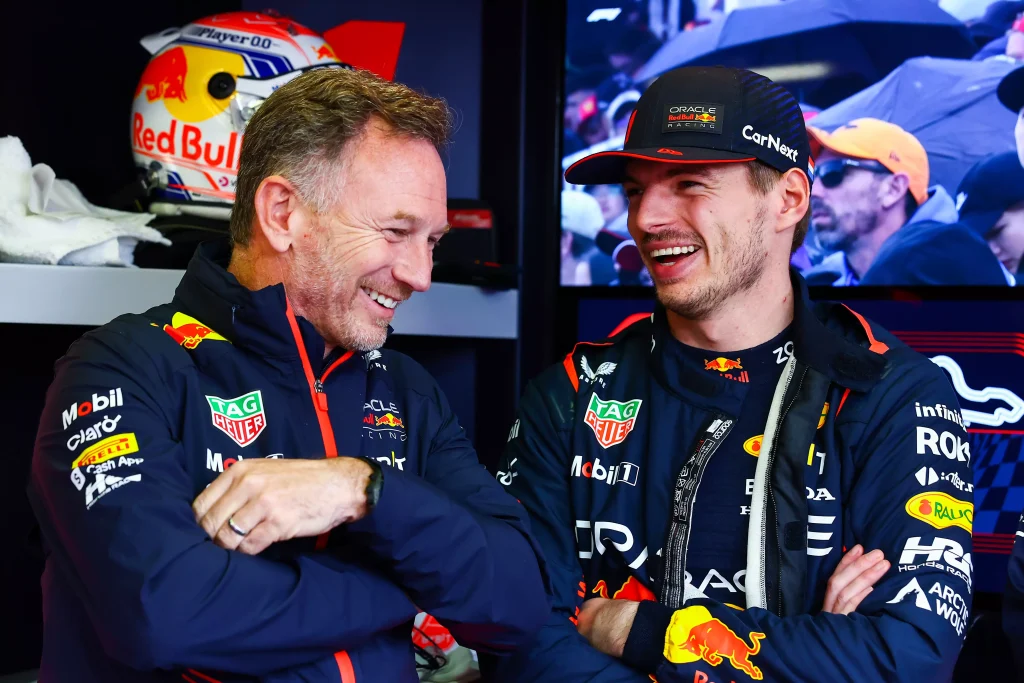 Comments from Red Bull
Sergio Perez had a nightmare qualifying after locking up early in Q1 and sending his car into the gravel. Due to the position of the No. 11 Red Bull the session was red flagged and Perez was not able to get the car out of the gravel trap. No major damage to the car was observed.
Perez was frustrated when he stated, "It's really hard to digest this one. To end qualifying on the second braking zone is really disappointing. But nothing I can do now. I have to look forwards. I hope we are able to fix the technical issue for tomorrow, otherwise it will be really hard to race like this. This morning we had the issue. We thought we had fixed it. But this morning I was just going all around. I was riding more on the grass than on the track but we thought we had fixed it. So, I was pretty confident on that part, but that wasn't the case as soon as I touched the brake in Turn 3."
Red Bull Team Principal Christian Horner said to Sky Sports F1, "He's had a horrible day today. It started this morning, the car was late off the weighbridge. There was no major issue, and his plan in FP3 was always to run differently to Max, not do a long run, just do two short runs. His first short run, there was this issue. So, he never really recovered from that FP3. And then this lap, which was not going to be a consequential lap, to unfortunately lock up and go off… we are just checking all the data to see if there is something within the engine management that has contributed to that, so we are going through all that as we speak."
Comments from Mercedes
Mercedes AMG Team principal did not appear to be overly excited regarding the P2 and P3 finishes by Russell and Hamilton. He stated "I think we need to be careful not to oscillate between mania and depression, but keep the thinking rational…We also know there's some goodness in the car, especially if we put every step over a wee"kend right and we are able to extract what's in the car, you can see that."
Driver George Russell stated, "We weren't expecting that, that's for sure. A lot of hard work going on back at the factory, here in Melbourne and wow, what a session for us. The car felt alive; the lap at the end was right on the limit I've got to be honest. I was a little bit disappointed that we didn't get pole position. We've got to go for the win. Max is going to be extremely fast, there's no hiding that. I think it's difficult to overtake around this circuit so the start, Lap 1, is going to be vital. The Red Bull has extraordinary top speed so it's going to be very difficult to fight with Max but let's see how we get on… If the opportunity's there, we'll go for it."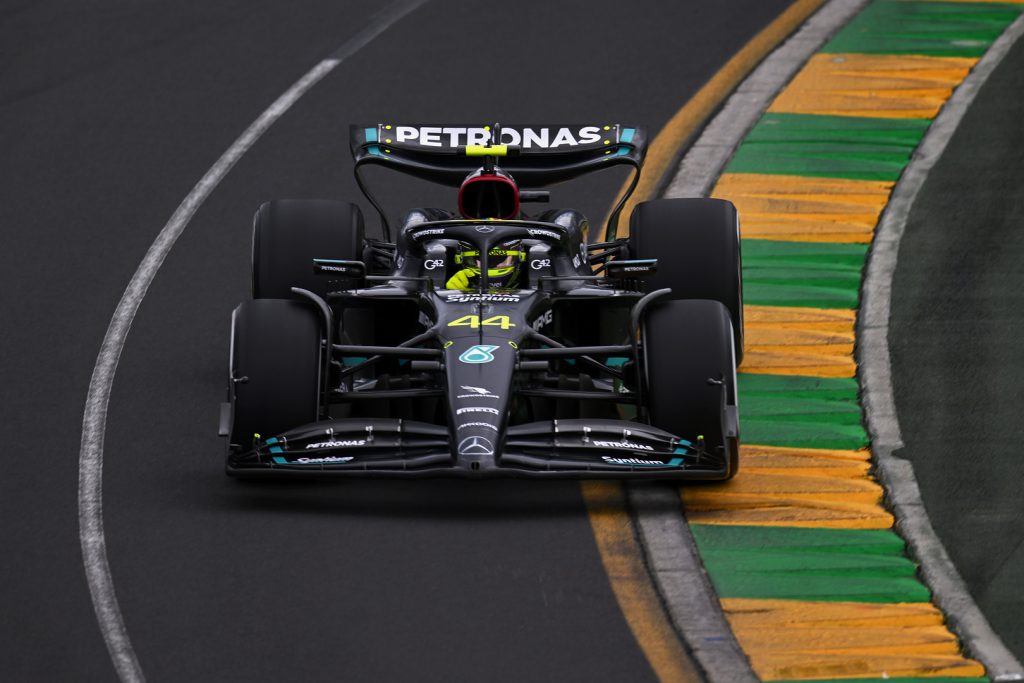 Perez Concerns Heading into Australian Grand Prix
There seemed to be an ongoing issue regarding braking going into FP3 for the No. 11 Red Bull car. Sergio Perez had a costly lock up where he had to recover to the turn run off. The team is following up with the data to determine if something can be done to fix these braking issues prior to the race. Perez will be looking to salvage this race by finishing in the points to keep his championship run alive. There is currently a 10% chance of rain in the area so rain is not likely to be a factor. Melbourne has historically been a race where we can expect multiple opportunities for the grid to be shuffled around. Red Bull will be hopeful that Perez can pullout an effort similar to Max Verstappen in Saudi Arabia recovering from P15 to P2.

Australia Qualifying Results
| | | | |
| --- | --- | --- | --- |
| 1 | Max Verstappen | Red Bull | 1:16.732 |
| 2 | George Russell | Mercedes | 1:16.968 |
| 3 | Lewis Hamilton | Mercedes | 1:17.104 |
| 4 | Fernando Alonso | Aston Martin | 1:17.139 |
| 5 | Carlos Sainz Jr. | Ferrari | 1:17.270 |
| 6 | Lance Stroll | Aston Martin | 1:17.308 |
| 7 | Charles Leclerc | Ferrari | 1:17.369 |
| 8 | Alexander Albon | Williams | 1:17.609 |
| 9 | Pierre Gasly | Alpine | 1:17.675 |
| 10 | Nico Hülkenberg | Haas | 1:17.735 |
| 11 | Esteban Ocon | Alpine | 1:17.768 |
| 12 | Yuki Tsunoda | AlphaTauri | 1:18.099 |
| 13 | Lando Norris | McLaren | 1:18.119 |
| 14 | Kevin Magnussen | Haas | 1:18.129 |
| 15 | Nyck de Vries | AlphaTauri | 1:18.335 |
| 16 | Oscar Piastri | McLaren | 1:18.517 |
| 17 | Zhou Guanyu | Alfa Romeo | 1:18.540 |
| 18 | Logan Sargeant | Williams | 1:18.557 |
| 19 | Valtteri Bottas | Alfa Romeo | 1:18.714 |
| 20 | Sergio Pérez | Red Bull | DNF |