IMSA: Balance of Performance Changes for Long Beach Grand Prix
Late last week IMSA release a technical bulletin outlining balances of performance changes ahead of the Long Beach Grand Prix which kicks off next week. In the bulletin GTP, GTD and GTD Pro cars are affected. The changes are as follows:
GTP
All 4 manufacturers in the GTP class were given minimum weight reductions. The smallest reduction was applied to the BMW M V8 Hybrids where they will be able to reduce weight by 4kg. Cadillac V-Series.R cars may reduce weight by 7kg and the Acura ARX-006s will received a 9kg reduction. The biggest reduction is applied to the Porsche 963s on grid. Porsche are allotted an overall reduction of 12kg which could have a major impact on pace at the Long Beach Street circuit based on its topography.

Maximum power output has also been changed for the BMW M V8 Hybrids and the Porsche 963s on grid. The BMWs received a 2 kilowatt (+2.7 horsepower or hp) increase in maximum output and a 2 MJ (+0.75hp) increase in stint energy. The Porsches were penalized with a 2 kilowatt (-2.7hp) reduction in max power and a 7MJ (-2.6hp) reduction in maximum stint energy. All car but the BMWs will see a slightly lower stint energy recapture rate compared to Sebring. It is yet to be determined if these changes will have a lasting effect on performance. Our first indication will be first free practice 1 for the WeatherTech Championship set to start for 9:00am PST on April 14th 2023.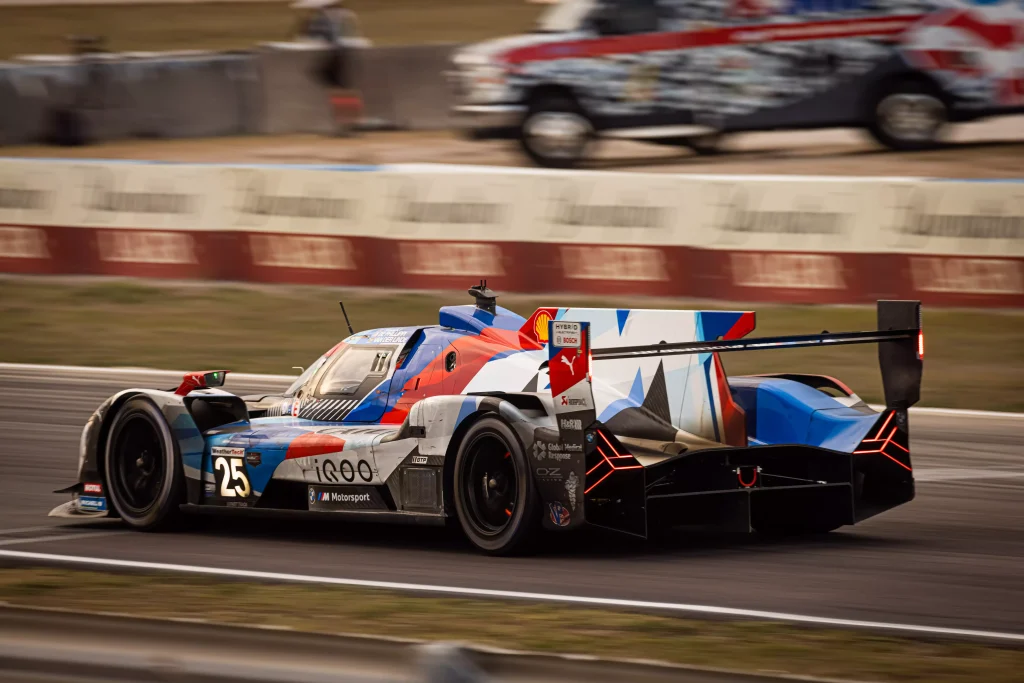 GTD and GTD Pro
In the GTD and GTD Pro class the biggest changes come for the Lamborghini Huracan GT3s. They stand to receive a 21hp gain in average power output. The McLaren 720s GTE EVOs will see an increase of just under a 16.5hp gain. The Acura NSX GT3s will receive an 8.3hp increase. Amongst those with average power restrictions are the Corvette C8.R GTDs and the Mercedes AMG GT3s. Both will lose around 13hp in average power.
The Long Beach Grand Prix is a 1.968 mile long street course that features 11 turns. The Long Beach grand prix serves as the only street circuit on the IMSA calendar in 2023.