Lia Block Joins Nitrocross NEXT Lineup
Earlier today Nitrocross announced Lia Block as their first Nitrocross NEXT driver for the 2023-24 season.
Block's 2022-23 Season
Lia Block competed in 4 of the 8 Nitrocross side-by-side rounds last season. With her Nitrocross debut coming in round three of the SxS series at Glen Helen. Block finished seventh at the event, just under 13 seconds behind Jeff Matiasevich. In round four Lia finished a bit higher,in fifth, just under seven seconds behind Robin Shute. Round five in Phoenix would see Lia back down to seventh, and her final round of the SxS series she placed fifth, just over 4 seconds behind BJ Baldwin. 
Lia's Other Ventures
Lia Block gained some international attention with her recent performances in the American Rally Association. As at Oregon Trail Rally just last month Lia finished second fastest on a couple of stages, just a couple seconds behind reigning champion Brandon Semenuk. It is worth mention that she did that in a 2WD car. She also beat the likes of Jason Bailey and Jeff Seehorn on the stages. Two rather experienced 4WD drivers. Lia's performance garnered attention from the M-Sport Ford World Rally Team. It's safe to say Lia is a star in the making for the Rally world, and potentially the Rallycross world. We'll get a glimpse of that this weekend. Lia also currently sits first in the ARA O2WD Drivers championship, 20 points ahead of Micah Nickelson as she heads into the start of Nitrocross season.
Confirmed For Round One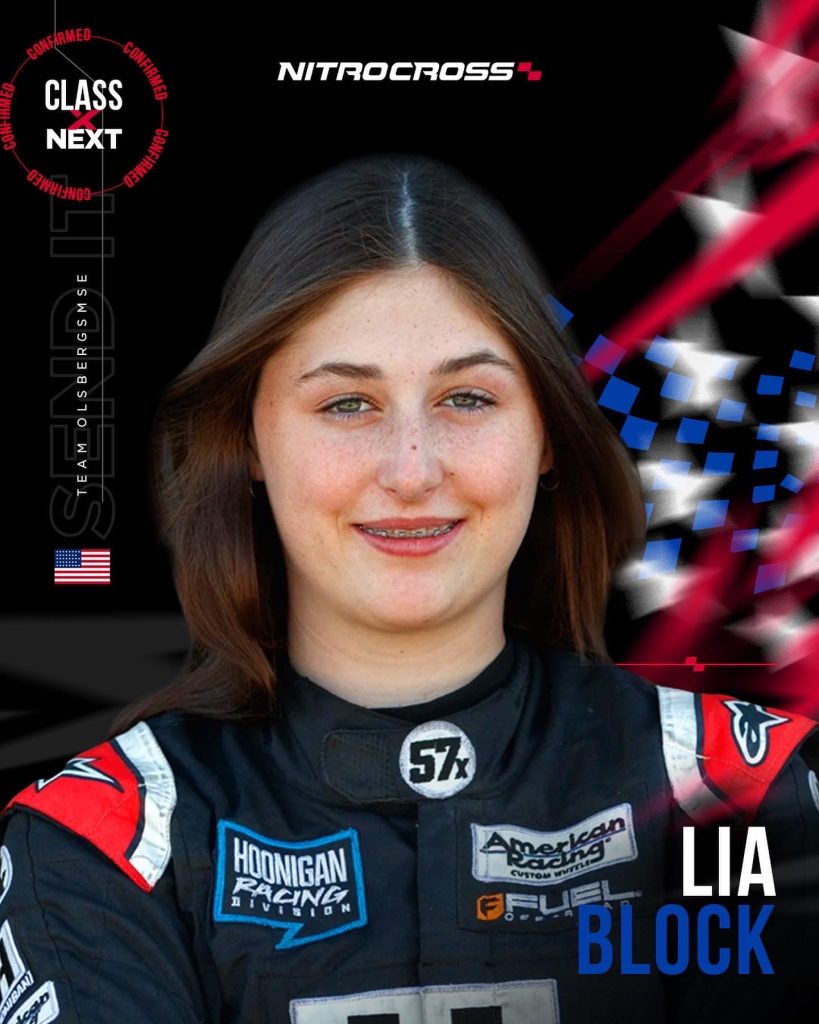 Block has only been confirmed to be competing in the first round of the Nitrocross NEXT championship. Although there isn't much stopping her from competing in other rounds if she wishes. As the ARA and Nitrocross schedules don't overlap. It also sounds like Block would like to compete in more than one round this season, but only time will tell if she does or not.