Andreas Bakkerud Returns To Nitrocross
Earlier this week Dreyer and Reinhold Racing would announce Andreas Bakkerud will compete for the team during the 2023-24 season.
Bakkerud's 2022-23 Season
Andreas Bakkerud finished the 2022-23 Nitrocross season second in the championship. Bakkerud won one round, and one battle bracket to finish second in the championship, 32 points behind Robin Larsson. Bakkerud spent most of the season on the podium. With Bakkerud's finishing on the podium 7 out of 10 rounds. Bakkerud also only finished outside the top five twice. His lowest finish being eighth at Wild Horse's pass. This low finish would come as a result of a DNF. 
A Bit Of Bakkerud's History
Andreas Bakkerud would break into the World Rallycross scene with Olsbergs MSE. Bakkerud would take home his first World Rallycross win at just his second event. That win would come at the World RX Of Great Britain. Bakkerud would also finish second at his first-ever World RX event in Portugal. In the 2014 season Bakkerud took one more win and two more second-place finishes, on his way to placing fifth in the championship, 6 points behind Timmy Hansen. In 2015 Bakkerud placed on the podium just three times. With Bakkerud taking home one win, one second and one third. Nonetheless, Bakkerud moved up one spot from his finish in the 2014 season, finishing fourth 2 points behind Johan Kristoffersson.

In 2016 Bakkerud joined Ken Block's Hoonigan Racing Division team. Bakkerud took home three wins and six podiums in 2016; finishing third in the championship, 1 point behind Johan Kristoffersson. In 2017 Bakkerud took home four podiums and no wins, finishing the championship in sixth place. He was 7 points behind Timmy Hansen. In 2018, he joined the EKS Audi Sport team, after Ken Block and Hoonigan pulled out of the World RX. 2018 saw Bakkerud get back up to pace, although the didn't take home any wins, he would finish on the podium six times and finish the championship third 11 points behind Mattias Ekström. In 2019 he would see Bakkerud take his first event win in 2 seasons.
Looking For The Championship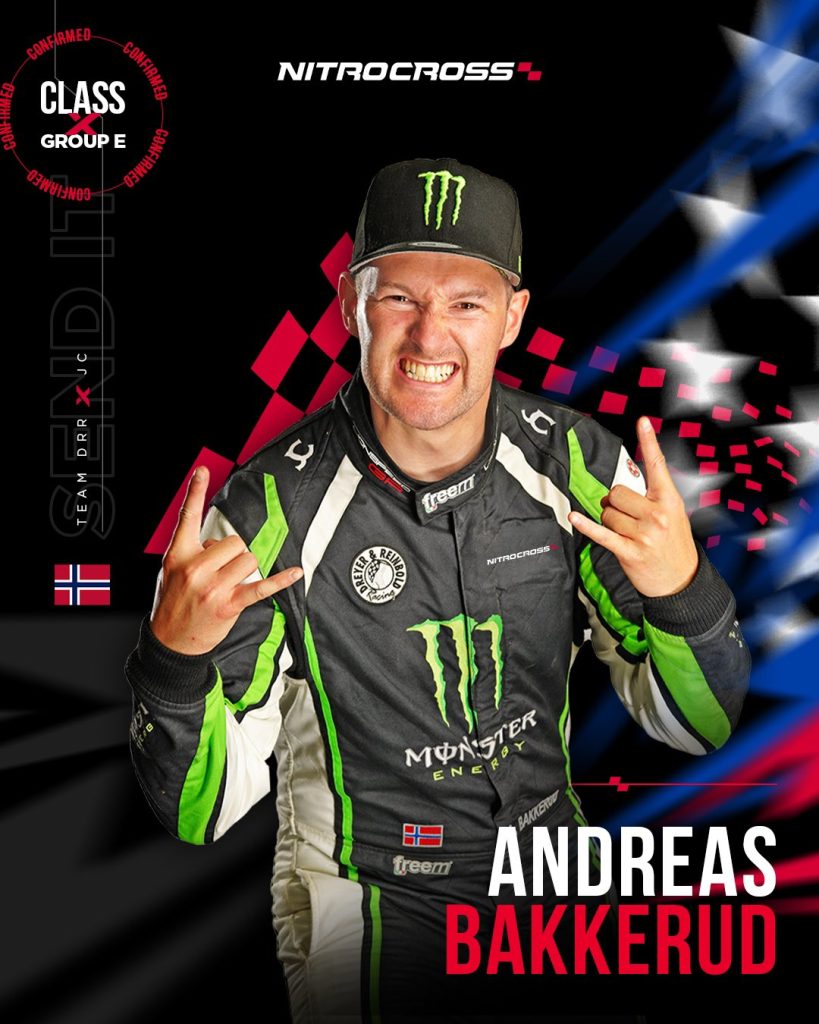 Andreas Bakkerud was just a bit short of winning the Ken Block Memorial Trophy last season. Bakkerud will look to take the championship this season. He won't have an easy time, however. As the Nitrocross tracks are only getting bigger and Robin Larsson will be looking to defend his championship.