Robin Larsson Returns To Nitrocross
Earlier this week Dreyer and Reinbold Racing announced reigning Nitrocross Champion Robin Larsson will return for the 2023-24 season.
Larsson's 2022-23 Season
Robin Larsson would win three Nitrocross rounds on his way to the championship win last season. Larsson would also take one Battle Bracket win, 7 podiums and nine top-five finishes last season. Larsson's lowest finish would be eighth at round eight, this would come as a result of a DNF.
A Bit Of Larsson's History
Robin Larsson would make his European RX SuperCar debut in the 2014 season. Larsson would win his first-ever event in a SuperCar at the World RX of Portugal. Larsson would go on to take another win in Belgium and two second places in Germany and Italy to take home the European RX championship. 2015 would see Larsson jump to World RX ful-time. Larsson would take home one win in 2015. That win would come in the final round at the World RX of Argentina. Larsson would finish the championship eighth, 20 points behind Reinis Nitišs.
The 2016 season would see Robin Larsson take home no wins and just one podium finish. The lone podium finish would come in round one at the World RX of Portugal. Larsson would finish the 2016 season ninth, 8 points behind Timur Timerzyanov. The 2017 season would see Larsson back in the European RX, and only compete in one round of the World RX. Larsson would win the World RX of Norway in the Euro RX1 class. Larsson would finish the Euro RX season fourth in the championship. The 2018 season would see Robin Larsson join Olsbergs MSE and compete in the World RX. Larsson would take home no wins or podium finishes in the season, and would only place in the top 10 three times. Larsson would finish the season 15th, 1 point behind Anton Marklund. 
Defending The Championship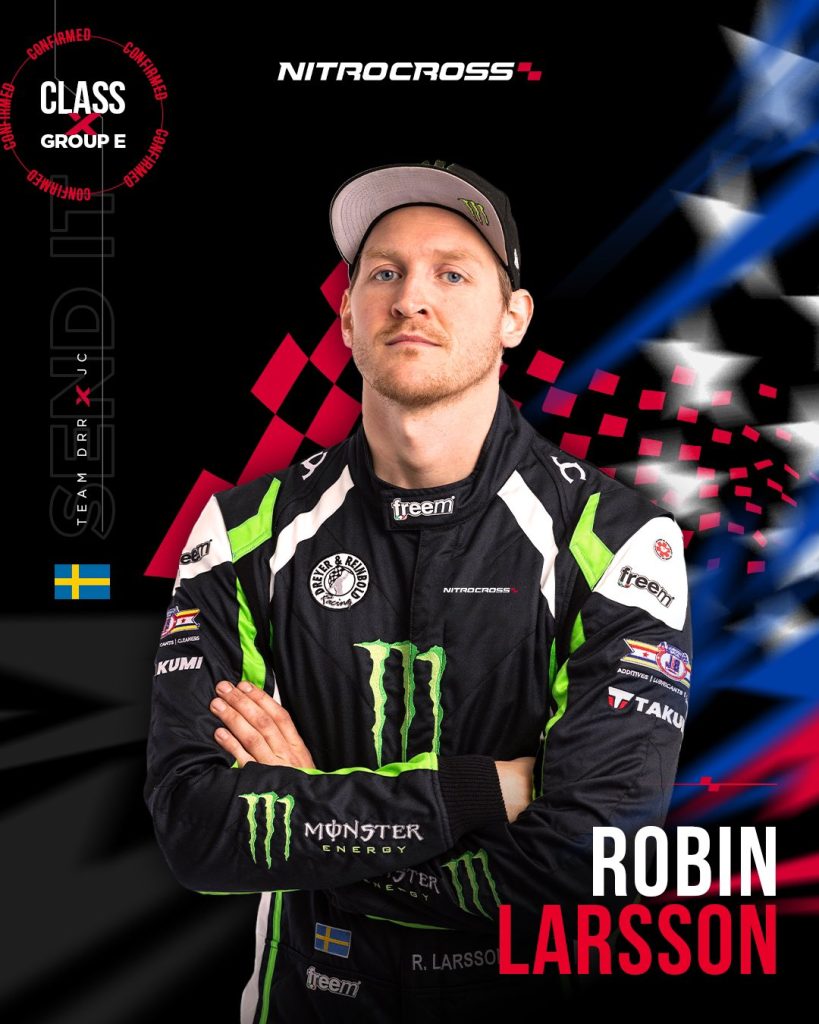 Robin Larsson will come into the 2023-24 Nitrocross season as reigning champion. This means Larsson will have another thing to think about as he gets into the season. Defending a championship isn't easy, it's even harder in Nitrocross. As it is near impossible to not make a mistake and in a spec series one too many mistakes could cost a driver the round. This is something Larsson and every other driver knows too well. Larsson had one of the fewest mistakes last season, and will likely have one of the fewest this season. But only time will tell if that's true or not.