Lamborghini Unveils the SC63 LMDH Prototype
Lamborghini S.p.A. has unveiled their SC63 LMDH Prototype car. The SC63 will compete in the IMSA Michelin Endurance Cup Events in 2024. The review came with great anticipation as rumors have been flying of the design of the car all year. Lamborghini will partner with the Iron Lynx Racing team as an extension of their previous collaborative efforts in the GTD and GTD Pro IMSA classes. The development of the car is part of the clean energy initiative to develop more sustainable race cars. The SC63 will feature a 3.8-liter twin turbo V8 hybrid engine.
From the press release, "The SC63 is the most advanced racing car ever produced by Lamborghini," says Stephan Winkelmann, Lamborghini Chairman and CEO. "The opportunity to compete in some of the biggest endurance races in the world with a hybrid prototype fits with our vision for the future of high-performance mobility. The SC63 LMDh is the step into the highest echelon and into the future of motorsports for our Squadra Corse." Lamborghini Chief Technical Officer Rouven Mohr added, "Motorsport is, to us, a valuable and demanding proving ground for our technology. The SC63 is an exciting challenge from both a technical and a human standpoint. The development of our internal combustion engine, aerodynamically efficient bodywork, and the overall technical package is a process that has pushed us to constantly raise our own standards."
What's Next for the Lamborghini SC63 Project?
The car will compete in the GTP class of the 2024 IMSA Sportscar World Endurance Cup Championship. Lambroghini will also enter the car in the FIA WEC 24 Hours of Le Mans in the Hypercar class. IMSA reports that Lamborghini factory drivers Mirko Bortolotti and Andrea Caldarelli. Former Formula 1 drivers Romain Grosjean and Daniil Kvyat are also linked to the project. An official driver lineup has not yet ben announced. The SC63 will begin on-track testing year as the team will set its sites on the Rolex 24 at the beginning of next season.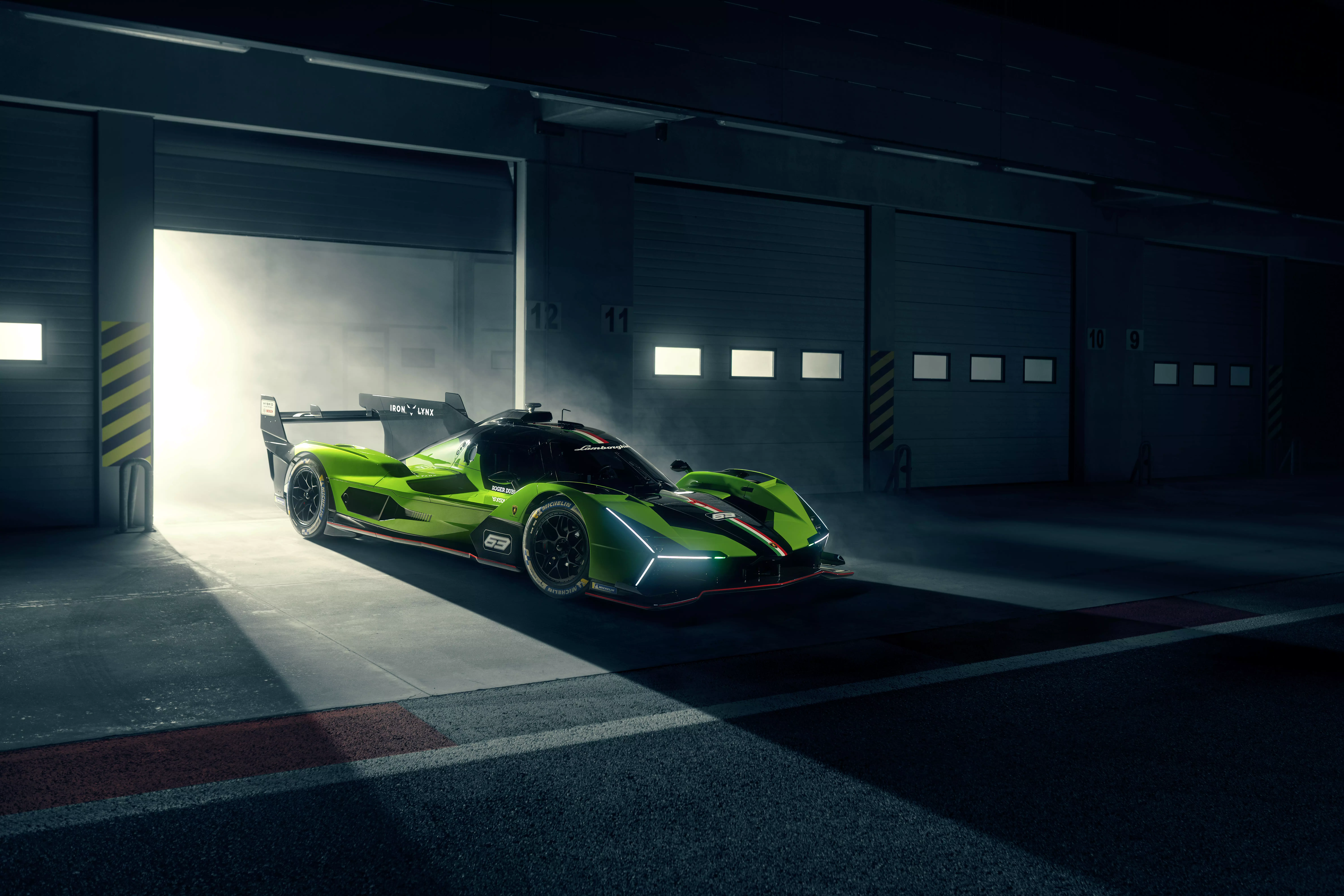 Images Courtesy of Lamborghini S.p.A.