Verstappen Wins in Record Setting Fashion
Max Verstappen won the Hungarian Grand Prix this weekend in dominant fashion. Verstappen blazed past the checkered flag ahead of Lando Norris by a whopping 33.731 seconds; a margin large enough for almost 1.5 pit stops at Hungaroring. The win also marked Verstappen's 44th career win and the 250th podium for Red Bull Racing. It was also the 12th win in a row for Red Bull Racing. Lando Norris was second for the second race in a row. This marked the first time he has had consecutive podiums in F1.
Verstappen checked out at the front but behind there were multiple developments. Verstappen stated the following to F1.com after the race, "For the team, 12 wins in a row is just incredible. What we've been doing for the last two years has been unbelievable. Hopefully we can keep this momentum going for a long time. Also, just to work with the whole team is very enjoyable. It's always good to look into [what happened in qualifying] yesterday, for example, to keep pushing, always wanting to do better, but days like this are just perfect."
Red Bull teammate Sergio Perez received driver of the day after starting P9 and finishing P3. In the final 20 laps it seemed as thought Perez might catch Norris. Norris was clearly suffering from some tire degradation and his pace began to fall off. However in the last 10 laps Perez fell off of attacking pace and Norris was able to hang on to P2.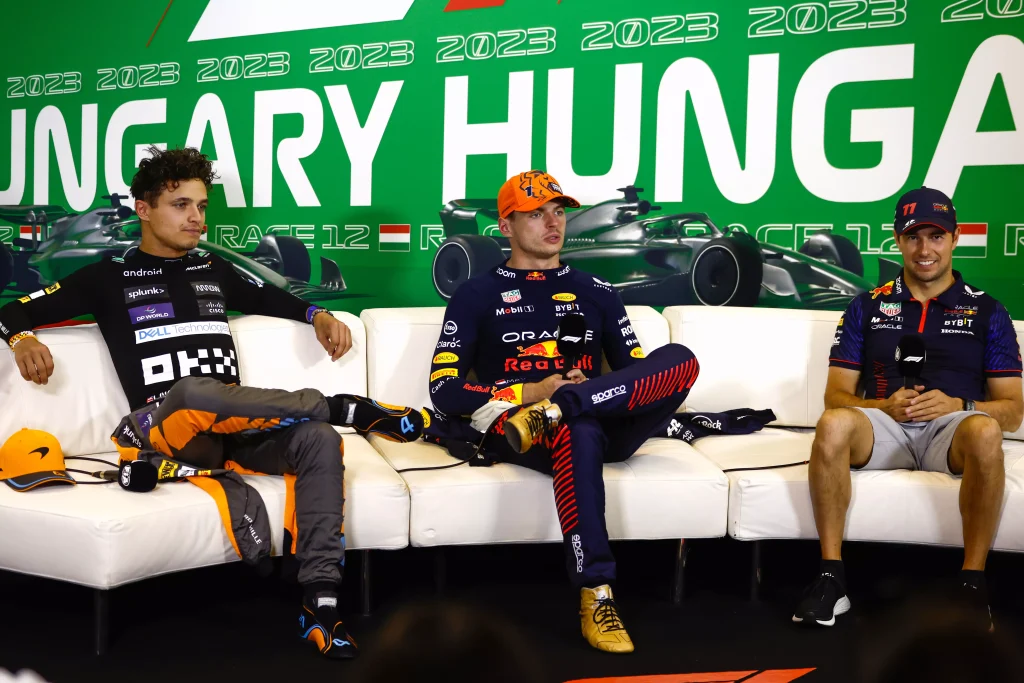 Elsewhere on the Grid
The earliest was a double DNF by Alpine Drivers Esteban Ocon and Pierre Gasly on lap 1 of the race. The two were involved in a back of the grid scuffle that resulted in catastrophic failures on both cars. Zhou Gunayu was penalized for putting other drivers in danger per Appendix L, Chapter IV, Article 2d of the FUA International Sporting Code. Zhou had an incredible qualifying and unfortunately that success was wiped away by the penalty at the very beginning of the race.
The struggles do not appear to be subsiding for the Ferraris. Charles Leclerc was hit with a 5 second grid penalty for speeding in the pit lane. The penalty lost him P6 and he settled for P7. Teammate Carlos Sainz despite the penalty could not amount an attack and ended up settling for P8 in the grand prix. While both Ferraris finished in the points it is a long way away from their winning ways over the past 3 years. While multiple teams seem to have jumped forward with mid season upgrades. Ferrari did not appear to have any new flair this weekend in performance. Time will tell if the Ferrari camp can bounce back as we approach the mid season break.
Lewis Hamilton Loses out on Pole Advantage
Lewis Hamilton had hoped for a better result after securing pole for the 70 lap race in Hungary. However the Brit settled for P4 after a late charge they may have seen him compete for P3 if the race had a few extra laps at the end. All in all Hamilton was able to make up some lost time so Mercedes will evaluate and make changes based on how they stacked up.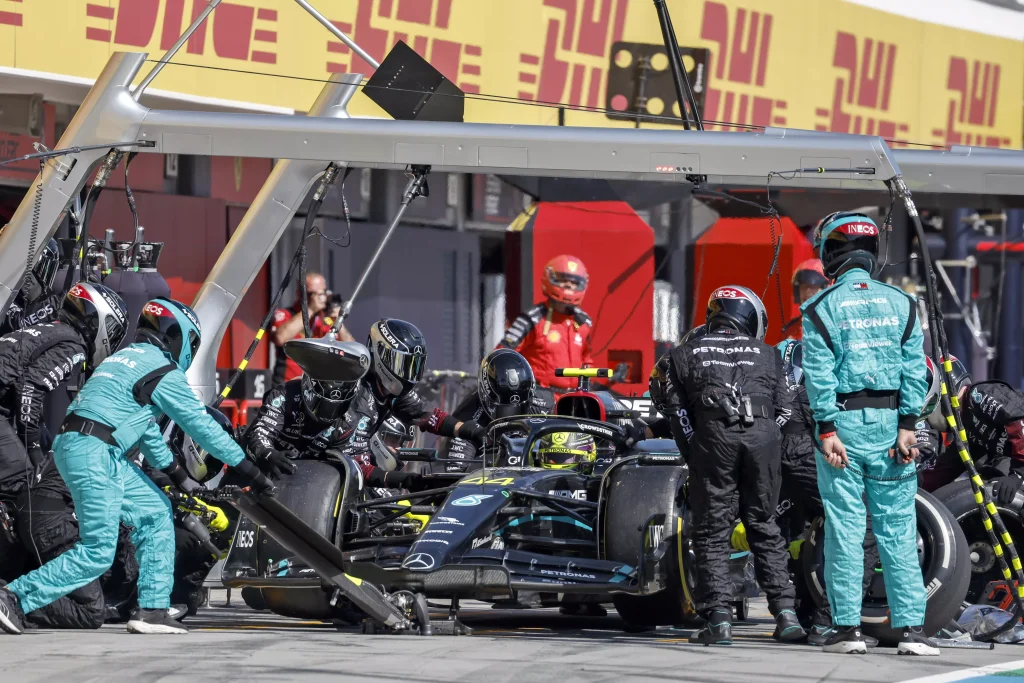 Ricciardo's Alpha Tauri Debut
Daniel Ricciardo started his first race with his new post at Alpha Tauri. While Ricciardo did not score points he finished ahead of teammate Yuki Tsunoda. As Ricciardo gets more acclimated with the car we expect his pace to improve as we move into the second half of the season.
Verstappen extended his champion lead over teammate Sergio Perez to 110 points. Perez sits in second 32 points ahead of Fernando Alonso (Aston Martin). For more exlcusive content be sure to visit F1.com