World RX Of Mettet RX1e Cars Will Not Compete
The World RX Of Mettet will not feature any RX1e cars, find out why they won't be appearing below.
Why Won't They Be Competing?
The RX1e class of cars will not compete at the World RX Of Mettet due to the ongoing investigation involving the battery units. The ongoing investigation is about the fire that burned the Special One Racing cars and tents to the ground at Lydden Hill. The fire would cause the Lydden Hill round to be cancelled for RX1e cars. The fires are believed to have been started by a battery cell issue. Well, the exact cause of the fire is unknown, the FIA has decided to not have the RX1 cars compete for competitors' safety. There is a possibility the RX1e cars will also be absent from the World RX of Germany due to the same issue.
Some RX1 Stars Will Still Compete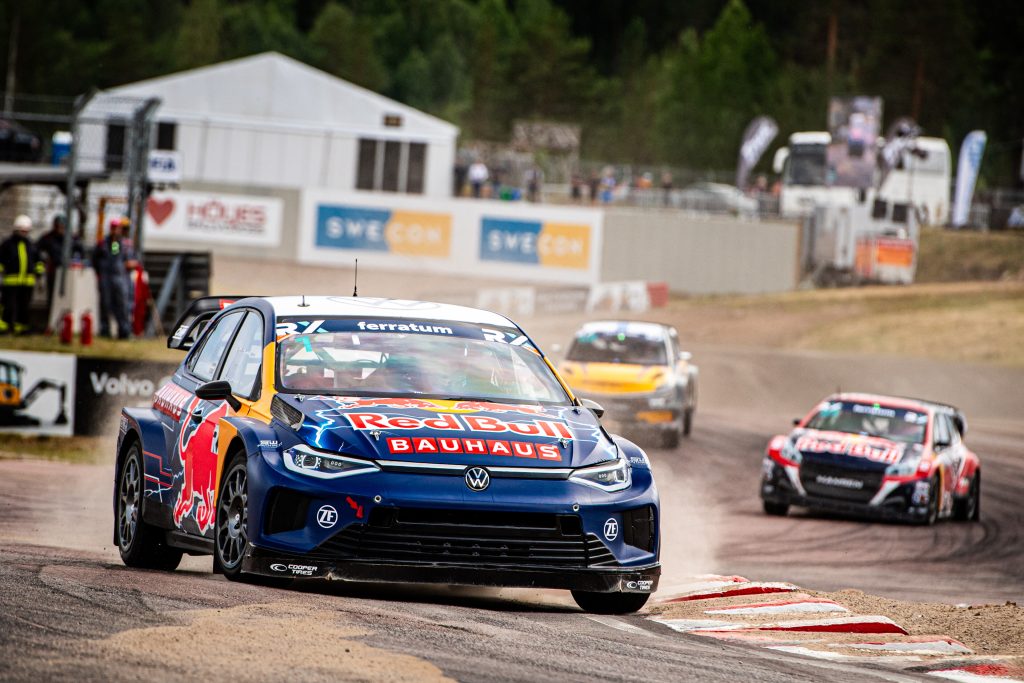 A handful of RX1e stars will still compete at the World RX of Mettet this weekend. They will also still be driving electric cars. As the RX1 drivers who chose to compete at Mettet will drive in the RX2e class. Championship leader Johan Kristoffersson will be one of the drivers competing at Mettet. Kristoffersson's teammate Ole Christian Veiby will also be at the event, along with Timmy and Kevin Hansen.
Quotes From The Team Bosses
Hansen World RX Team boss Kenneth Hansen would say "We are a race team and we like to race and give the fans the best possible show they can get. That is why we want to be there and to compete in RX2e." When asked why the Hansen's are competing this weekend. Volkswagen Bauhaus Dealer team boss Timmy Kristoffersson would also make a comment about the importance of competing this weekend. With Kristoffersson saying "The show must go on! We are very positive about this possibility and want to put on a great show in a very competitive and tight series."