WRC Who Could Drive For Hyundai In 2024
The 2023 WRC Season is halfway over. It may be time to start looking ahead to 2024 driver lineups. This article will look at who could drive for the Hyundai Shell Mobis WRT next season.
Full-Time Drivers
Thierry Neuville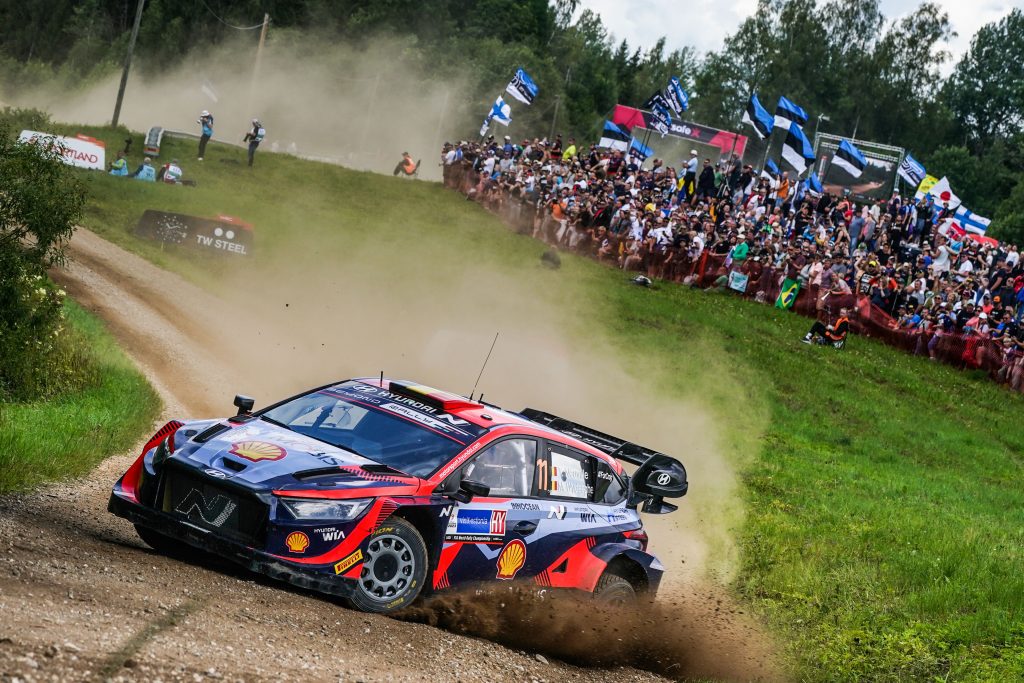 Neuville has been a mainstay for Hyundai since it rejoined the WRC in 2014. Neuville is also the only driver with a contract for the 2024 WRC season at this point in time. Meaning there's about a 99% chance the Belgian will remain with Hyundai next season. Of course, anything can happen between now and the start of silly season, but chances are slim. Neuville has finished second in the championship 4 times in his career so far. Neuville just has been able to top the championship yet. Mind you for most of his career he was battling the likes of Sebastien Ogier for the championship lead, which is no easy feat. Nevertheless, Neuville has proven himself as a worthy number-one driver and a top driver in the championship. 
Esapekka Lappi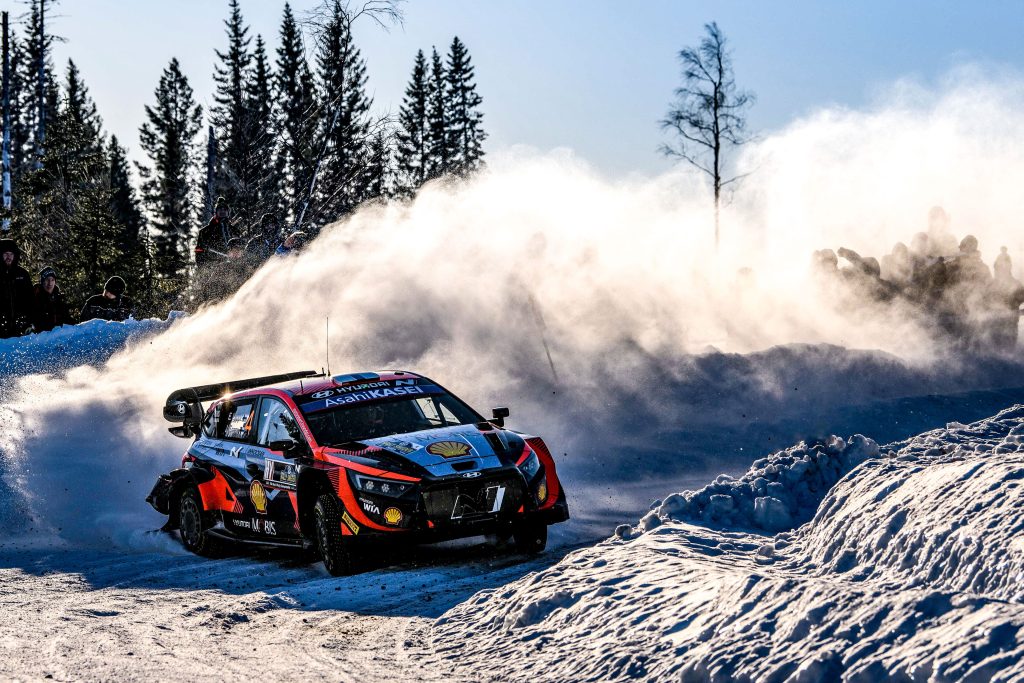 Lappi has driven for every manufacturer who has competed in the WRC from 2018 onward. Lappi just hasn't seemed to find the right fit so far in his WRC career. Although the 32-year-old Fin is talented and can compete with the big boys. Nevertheless, things just haven't worked out much for Lappi. That is until this season when he joined Hyundai. Lappi has looked like a force to be reckoned with, leading Rally Mexico and challenging for a podium spot at every event since. He hasn't been able to take a win, however, but that hasn't slowed him down. Lappi gives Hyundai a consistent driver who can help Neuville push for the championship. While also being able to hold his own when Neuville is out of the race. Although Lappi doesn't have a contract with Hyundai for next season chances are he remains with the Korean manufacturer. 
Pierre-Louis Loubet
Pierre-Louis Loubet hasn't had the best 2023 season up to this point. Although the next event EKO Acropolis Rally Greece is one he's done good at in the past. Loubet has the skill, he just hasn't had the luck so far in his WRC career. Chances are Loubet remains with M-Sport for the 2024 season. However, Loubet may look to have a fresh start elsewhere. If Loubet is looking for a fresh start Hyundai may be the team to do that with. Loubet has previously driven Hyundai WRC, driving under the 2C Competition banner in 2020 and 2021 before moving to M-Sport in 2022. Hyundai would give Loubet a chance to work with some more experienced drivers.
Part-Time Drivers
Dani Sordo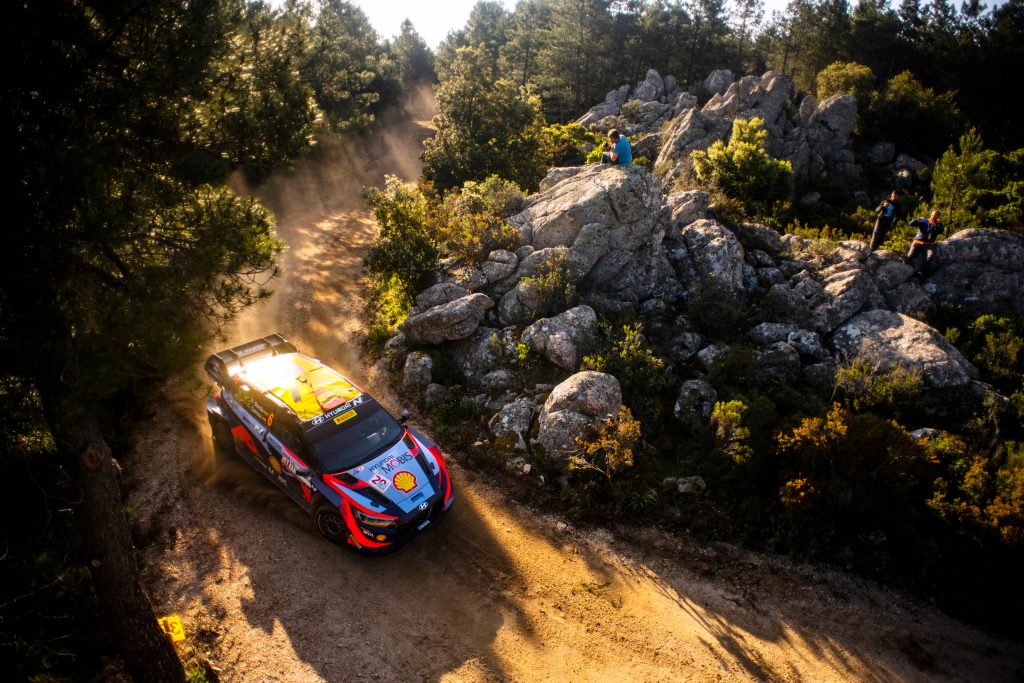 Sordo has been another mainstay as a driver for Hyundai since the 2014 season. Sordo switched into a part-time role at the start of the 2018 season but has been somebody Hyundai can rely upon for top-five results since then. Hyundai team principal Cyril Abiteboul has confirmed Sordo will be back with the team in some capacity next season. Whether or not that's driving has yet to be determined. One things for sure, however, Sordo's driving will be missed by the team.
Rumours were circulating before Rally Catalunya last season that Sordo would retire at the end of the season. That obviously didn't happen, but it still raises the question, does the 40-year-old hang up the boots at the end of this season? That's something we will get the answer to soon. Some think he will, some think he won't. Nevertheless, if Sordo wants a part-time seat next season he will get said seat.
Teemu Suninen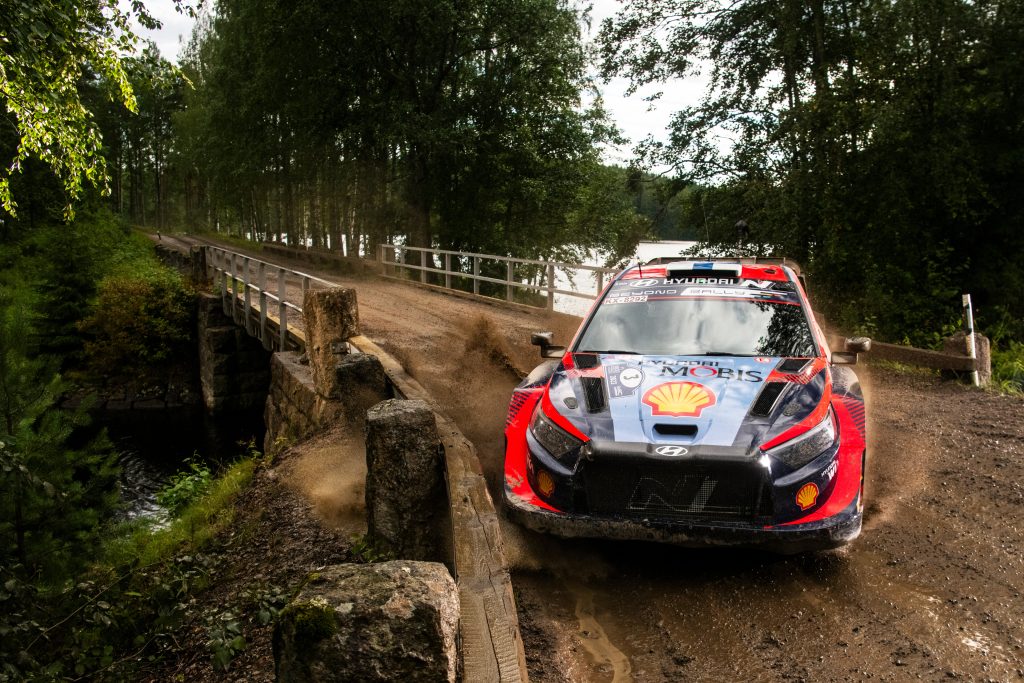 Suninen made his Rally1 debut in Estonia this season. Since then he has finished top five at both Rally Estonia and Secto Rally Finland. Suninen has to be one of the favourites to get a part-time seat next season with Hyundai. The 29-year-old Fin was selected to replace Craig Breen after Breen passed away earlier in the season. Suninen would give Hyundai a slightly younger driver that Neuville and others can mentor throughout the season. 
Hayden Paddon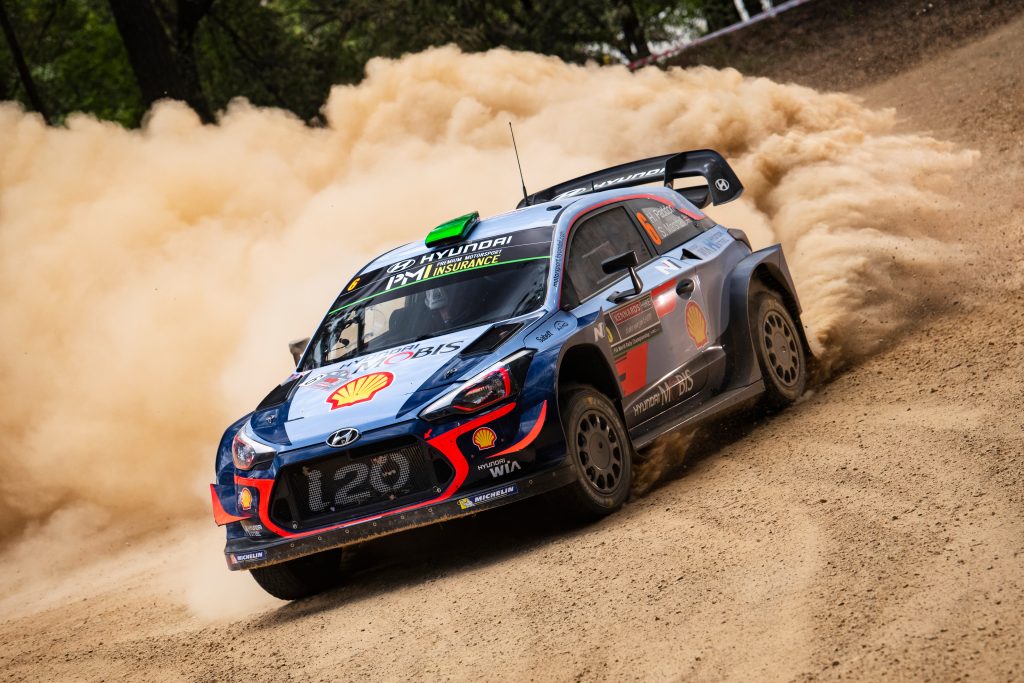 Fresh off his 2023 ERC Championship win Hayden Paddon may look to return to the WRC. Paddon has driven Hyundai rally cars for pretty much his entire career. Only driving M-Sport vehicles for a single event in 2019 and 2013. Paddon would have a bit to prove to Hyundai, but would surely give the team yet another good driver. As Paddon would come in with quite a bit of experience. Paddon is one of the more unlikely candidates for Hyundai however, but the door likely isn't shut.
Has Hayden Paddon Earned Another Chance In The WRC?
Andreas Mikkelsen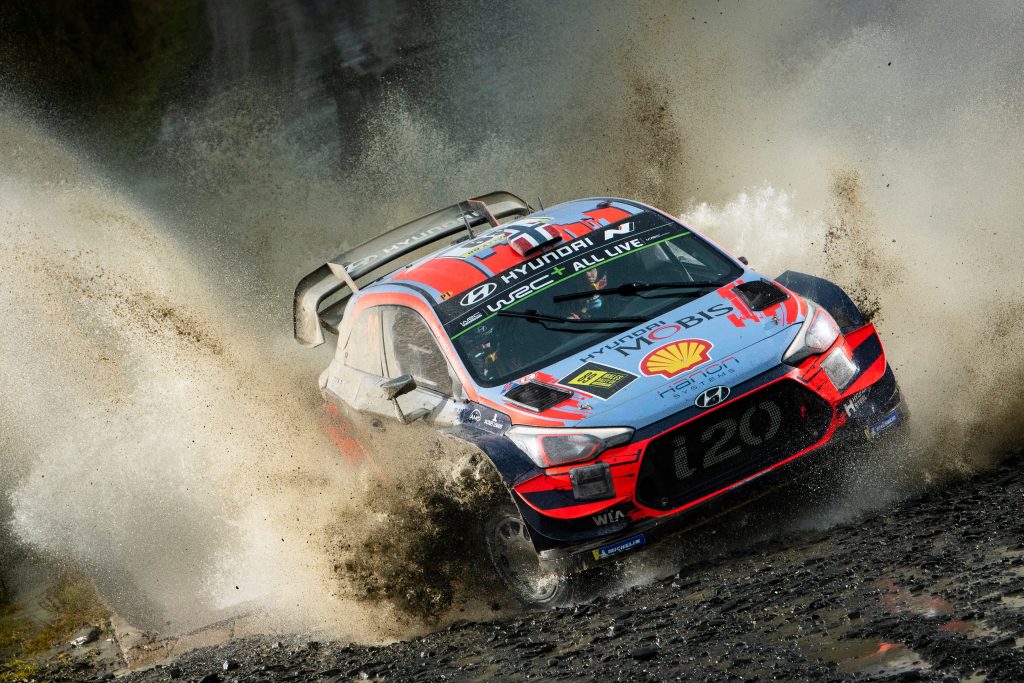 Mikkelsen was supposed to replace Craig Breen after Breen passed away earlier in the season. This would've given Mikkelsen the return to the sports top level he had been longing for. Unfortunately for him, that position fell through and ultimately went to Teemu Suninen. Nevertheless, the door isn't completely shut for Mikkelsen to return to the sports top level in a Hyundai. As if the rumours of Hyundai adding a fourth car are true Mikkelsen could make sense to fill one of those seats.
The 34-year-old Norwegian currently sits at the top of the WRC2 standings for this season and was on pace to win the championship last season. Mikkelsen would give Hyundai another experienced driver who can help mentor a younger driver on the team. He could also play a role like Dani Sordo in being somebody the team uses when they need Manufacturer points or somebody to put a buffer between Neuville and the other championship contenders. 
Sebastien Ogier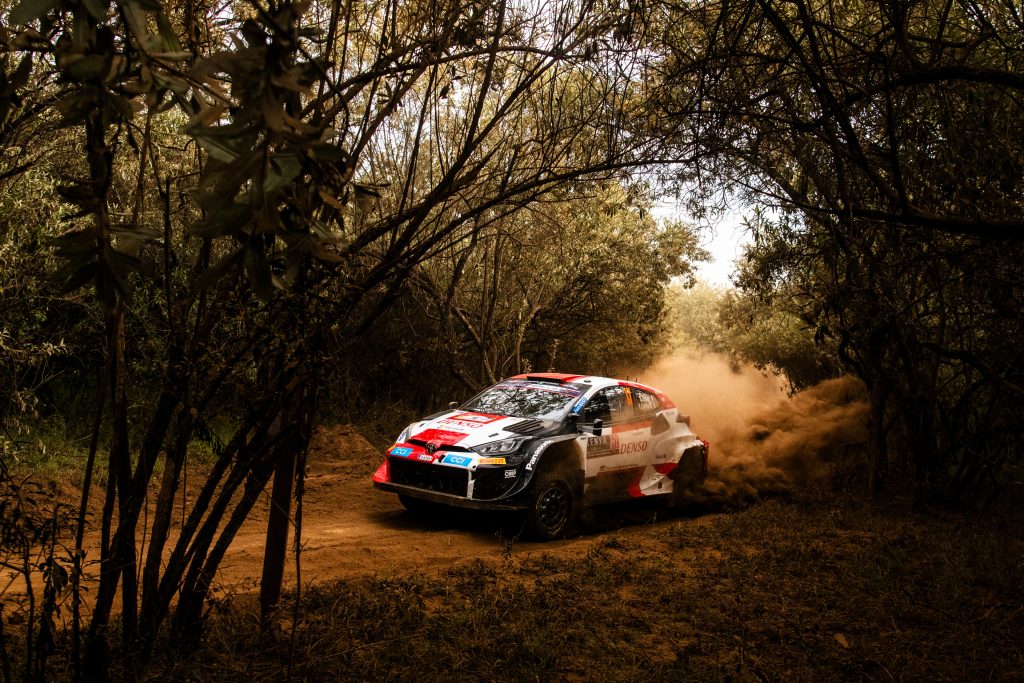 You probably didn't expect to see this name on this list. Well if I'm being honest I didn't expect to put Ogier on this list until a rumour tying Hyundai and Ogier started. The 8-time WRC Champion is without a contract for the 2024 season and could move from Toyota if the right opportunity presents itself. Obviously, there's really only one other option for Ogier if he does want to leave Toyota. That option being Hyundai, as well chances are M-Sport won't be able to pay the small fortune it would take to sign Ogier. The 39-year-old Frenchman has proven he can still compete with the likes of Kalle Rovanperä. Hyundai could use Ogier as somebody to help them secure manufacturer points and a few more event wins throughout the season. Chances are however Ogier will remain with Toyota if he drives next season.
Sebastien Loeb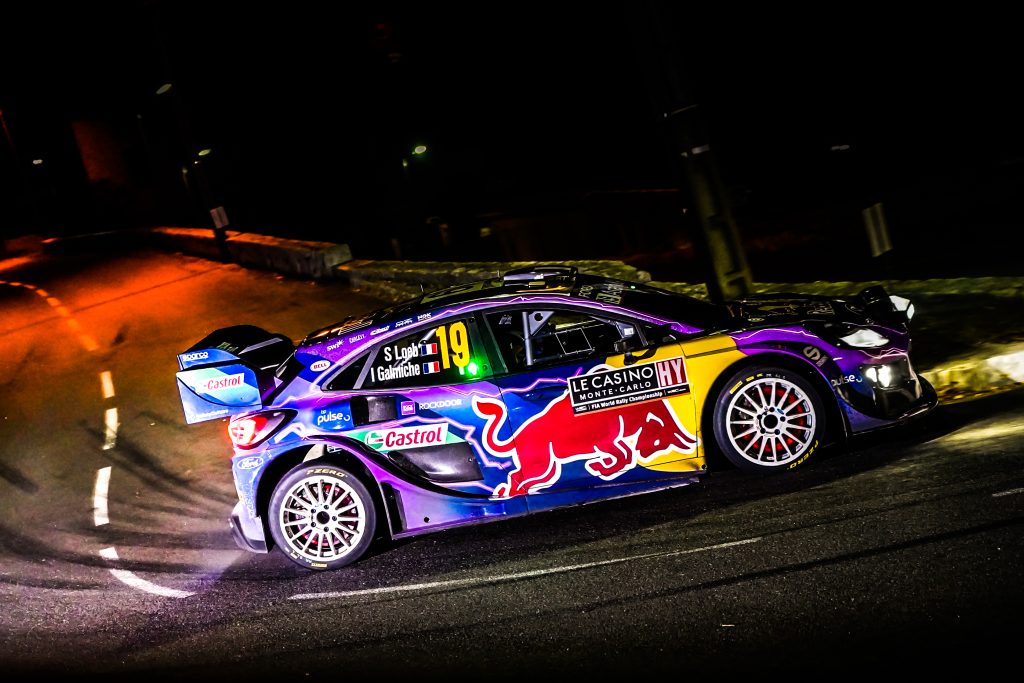 Sebastien Loeb has been missing in action for the 2023 WRC season. With the 9 time champion unable to secure a seat for the season. As M-Sport couldn't afford him after paying a small fortune for Ott Tänak's services. Loeb and Hyundai have worked together in the past. With the 49-year-old Frenchman suiting up for the team in 2019 and 2020. Much like Ogier, Loeb would cost a small fortune to sign as a driver but could be worth it in the end. Where Loeb currently sits against the likes of Kalle Rovanperä is unknown as well, they haven't competed since last season and Rovanperä has gotten better since last season. Nevertheless, Loeb would be welcomed back into the paddocks with open arms.