Subaru Linked To WRC Return
Subaru has one of the most legendary histories in Rally. The manufacturer has recently been linked to a return to the sports top level.
A Legendary Manufacturer
Subaru has been absent from WRC competition since 2008. They only pulled out their team due to the financial crisis in 2008. Since then there have been rumours circulating about a potential return. With one rumour from last season mentioning 2003 World Champion Petter Solberg as team principal, and rally icon Ken Block joining suit. Those rumours have never been said to be true. Subaru is probably the most famous manufacturer in WRC history. With drivers such as Colin McRae, Richard Burns, Petter Solberg, Ari Vatanen, and Carlos Sainz among others. The team has held 3 driver's championships, and 3 manufacturers championship in its history.
Where Is This Coming From?
FIA President Mohammed Ben Sulayem is at EKO Acropolis Rally Greece this weekend. He spoke to Toyota chairman Akio Toyoda who is also at the event this weekend. The two talked about bringing more manufacturers into the WRC, among other things. But Subaru was mentioned in said conversation. Toyota owns a share in Subaru and will support Subaru if they wish to enter the championship. Subaru currently doesn't build an engine suitable for the WRC. However, Mr. Toyoda is reported open to the idea of sharing engine technology.
A Welcomed Return
If Subaru were to return to the WRC they'd be welcomed with open arms by both fans and drivers. As the WRC is in desperate need of more manufacturers for the championship. The WRC currently has 3 manufacturers, those being Toyota, Hyundai and M-Sport Ford. However, M-Sport Ford has very little budget compared to Toyota and Hyundai, with both manufacturers being able to spend pretty much whatever they want. Adding another well-funded manufacturer would give drivers more opportunities to drive at the sports top level.
Who Could Subaru Work With?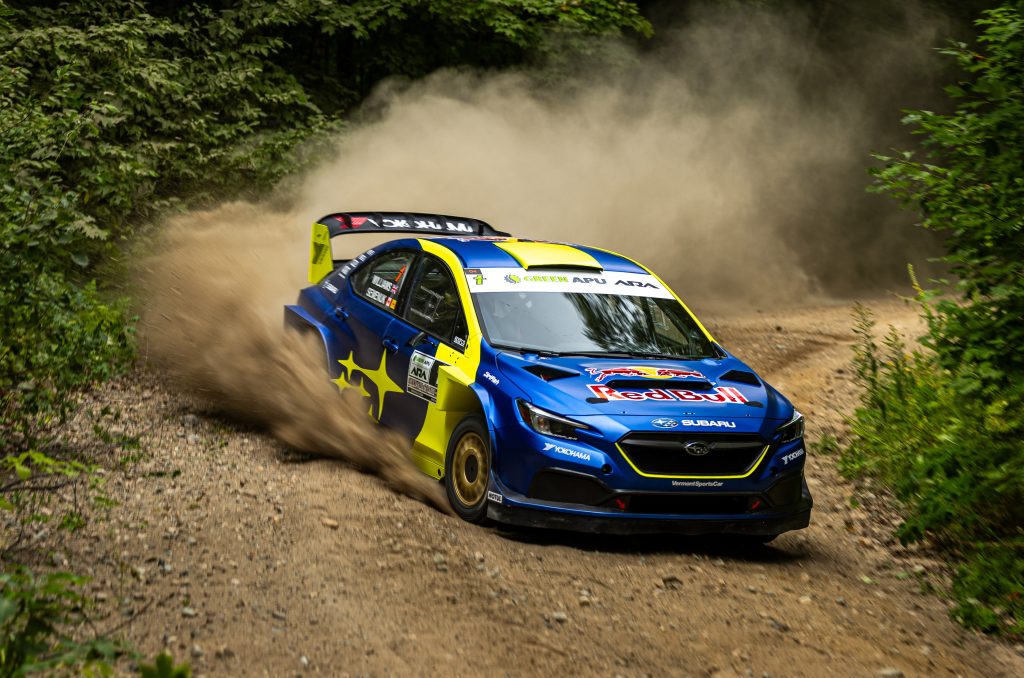 Subaru likely will need some help to get back to a full-fledged WRC team, but who could help the team? Toyota will likely help Subaru get their foot in the door and give some tips and such, but it wouldn't come as much of a shock if they enlisted the help of Vermont Sportscar and Subaru Motorsports USA. Vermont Sportscar is the primary builder of Subaru Motorsports USA's top-of-the-line rally cars. Something they have done for nearly 2 decades with great success. The team has won basically every championship since 2010, and more before then. With the team hosting drivers like Travis Pastrana, David Higgins, Brandon Semenuk and Ken Block. Vermont Sportscar could give Subaru the building blocks to building a successful WRC car. I mean we are talking about the team that wanted to bring their open-class rally car to the WRC in 2015 but was turned down because the thing was too fast.

Photography Courtesy Of Motorsport Images and Subaru Motorsports USA