Who Are The WRC2 Championship Contenders?
The 2023 WRC calendar only has 3 events remaining, and the WRC2 championship is still up for grabs, but who could win it?
When Could The Championship Be Won?
Let's get this out of the way at the beginning, the WRC2 championship likely won't be won until Rally Japan, the final event of the season. Why is this? Just 53 points separate 1st and 9th in the championship currently. Out of those 9 drivers, only 5 are candidates to win the championship. Furthermore just 28 points separate 1st and 3rd. Now you may be saying to yourself that the championship can be won at the Central European Rally. It's possible but extremely unlikely. As current WRC2 leader Andreas Mikkelsen will not be competing in Chile later this month. Meaning he will likely lose the championship lead unless Rossel and Greensmith crash out or have a poor showing at the event. For the championship to be won at the end of the Central European Rally, the driver in first place in the championship would have to be 31 points above 2nd place. Now that the math stuff is out of the way, let's move on to the 5 drivers who could win the championship.
How WRC2 Points Work
WRC2 drivers are allowed to select what events they choose to score points in. For most, this is every round they compete in. For others namely Oliver Solberg there's a bit more of a thought process behind it. Nevertheless, the amount of rounds drivers are allowed to score points in remains the same. The number of rounds drivers are allowed to score points in is 5 European events and 1 round outside of Europe. This is something most drivers wanting to win the championship takes advantage of. As missing out on a potential 30 points is massive. Anyway, this means out of the 7 rounds drivers nominate to score points, only 6 will count. Unless they don't like traveling out of Europe then they can only nominate points in 6 rounds and only 5 are counted.
Andreas Mikkelsen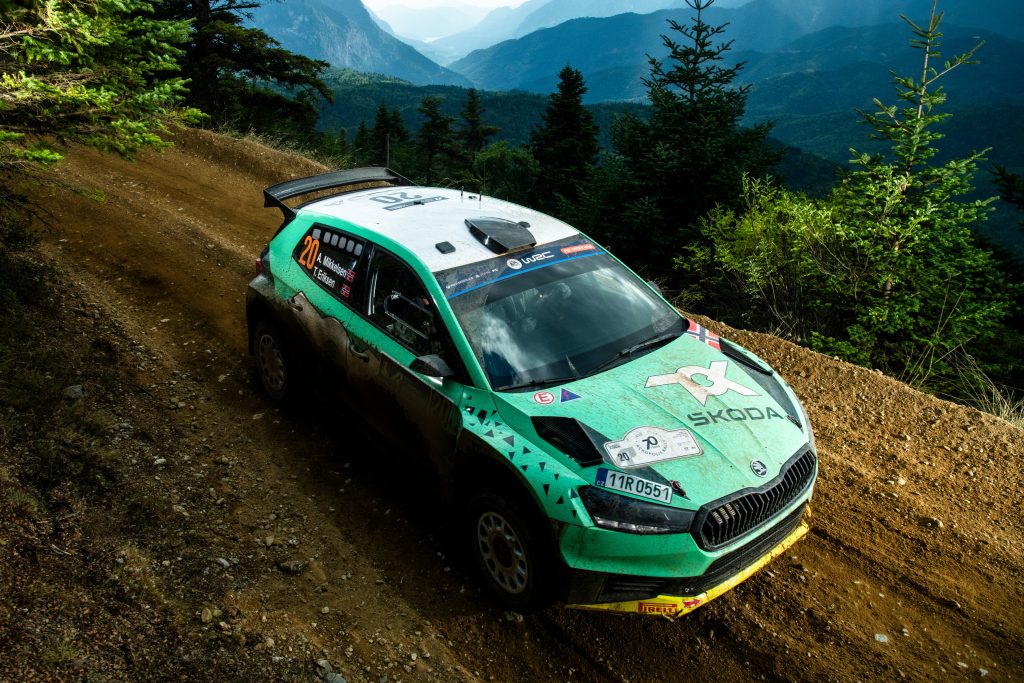 Mikkelsen looks destined to win the WRC2 championship. As Mikkelsen sits 16 points ahead of Yohan Rossel after EKO Acropolis Rally Greece. However as previously mentioned Mikkelsen will not be in Chile later this month. Meaning the gap between him and Rossel will likely close or turn in the opposite direction. Mikkelsen does have an upper hand, however. As after Chile, Mikkelsen will still have a single round to score championship points. Whilst Rossel will only have a single round to score points. Meaning Mikkelsen can afford to miss Chile and potentially lose the championship lead. Mikkelsen will likely compete at both the Central European Rally and Rally Japan to end his 2023 season. Rossel will have to choose one of those events to score points at. 
Yohan Rossel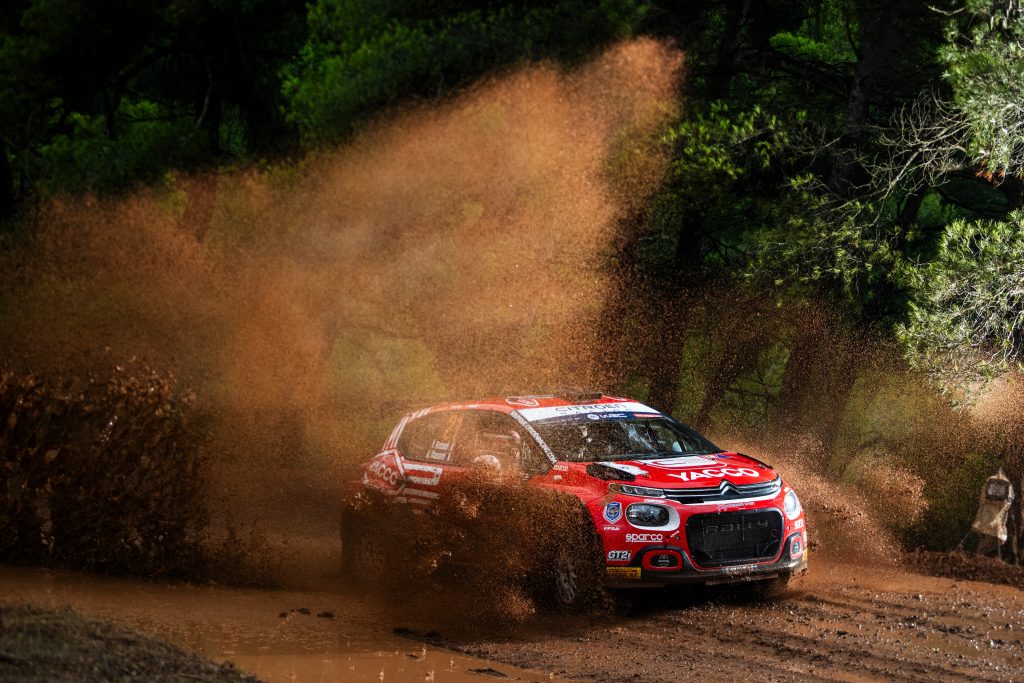 Rossel led the WRC2 championship heading into Finland. He would quickly lose the championship lead however as he wasn't scoring points in Finland. Rossel had a rather poor showing in Greece. That being said he did manage to finish third, that's not how he had a poor showing, however. The poor showing part comes when you look at the times. Rossel finished over a minute behind Mikkelsen at the event. Rossel also hasn't done great on gravel this season either. Finishing fourth in both Italy and Portugal. However the issue for Rossel on gravel isn't necessarily his driving style, but more to do with his car. As the Citroen C3 Rossel drives isn't the greatest car on gravel in the first place. Which raises the question of why is he scoring points in Chile when there are 2 tarmac events afterwards. 
Gus Greensmith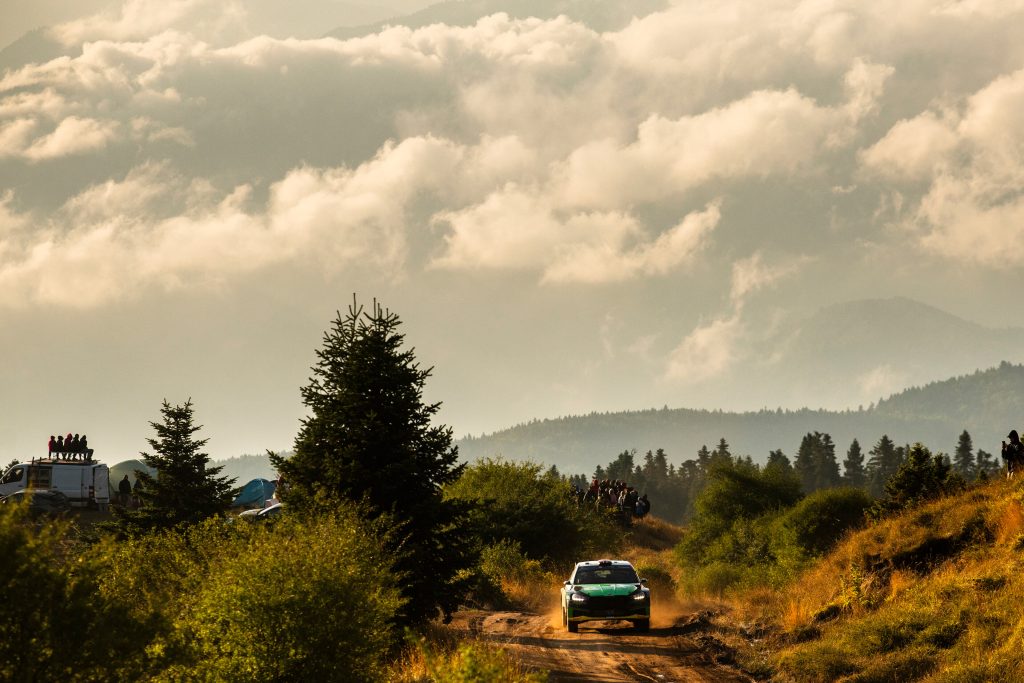 Greensmith had an incredible showing in Greece. Although he finished second, he was fighting a mechanical issue throughout the event. Greensmith currently sits third just 12 points behind Rossel. Much like Rossel, Greensmith has a single-point scoring round left and will be scoring points in Chile. Meaning Greensmith will have a chance at passing Andreas Mikkelsen in the championship standings. As just 28 points separate the two drivers. Greensmith who was pushed into WRC2 after a lacklustre 2022 season in the Rally1 class. Has shown why he is a strong driver who just needed more time and luck in the Rally1 class. 
Kajetan Kajetanowicz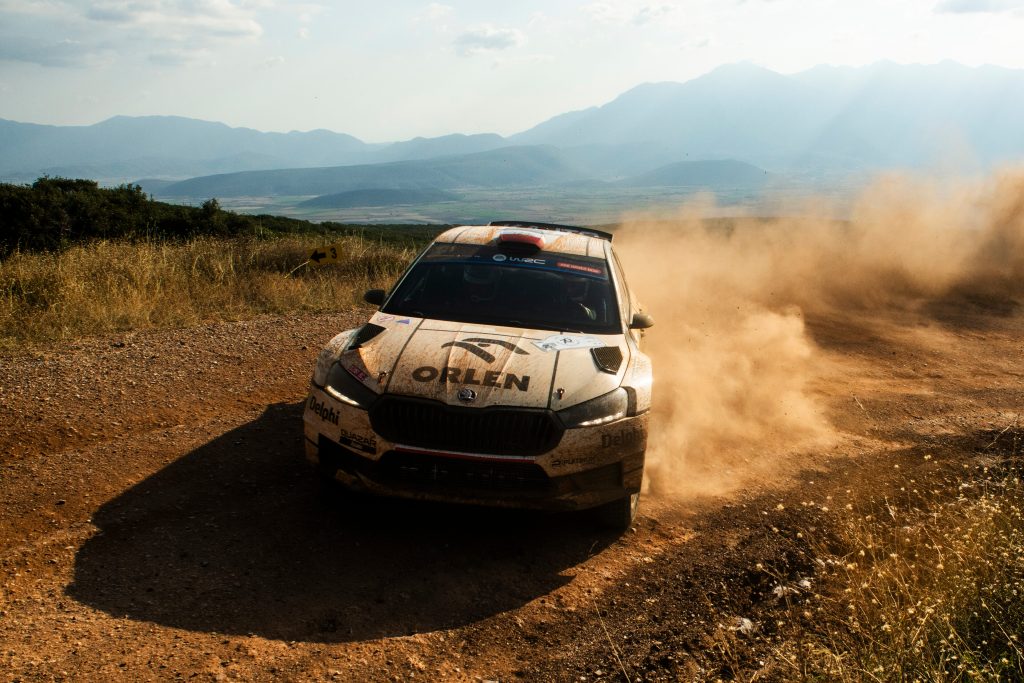 Kajetanowicz may have the best chance of winning the championship outside of the drivers in the top three in the championship. As he has only competed at 4 of his 6 points scoring events. Meaning he can score points in all the remaining rounds of the championship. Kajetanowicz may sit 45 points behind Mikkelsen currently, and sit 7th in the championship. That all doesn't matter when Kajetanowicz can score 60 points to hit 123. In fact, Kajetanowicz is the only reason outside of Mikkelsen not competing in Chile why the championship can't be won until Rally Japan. 
Nikolay Gryazin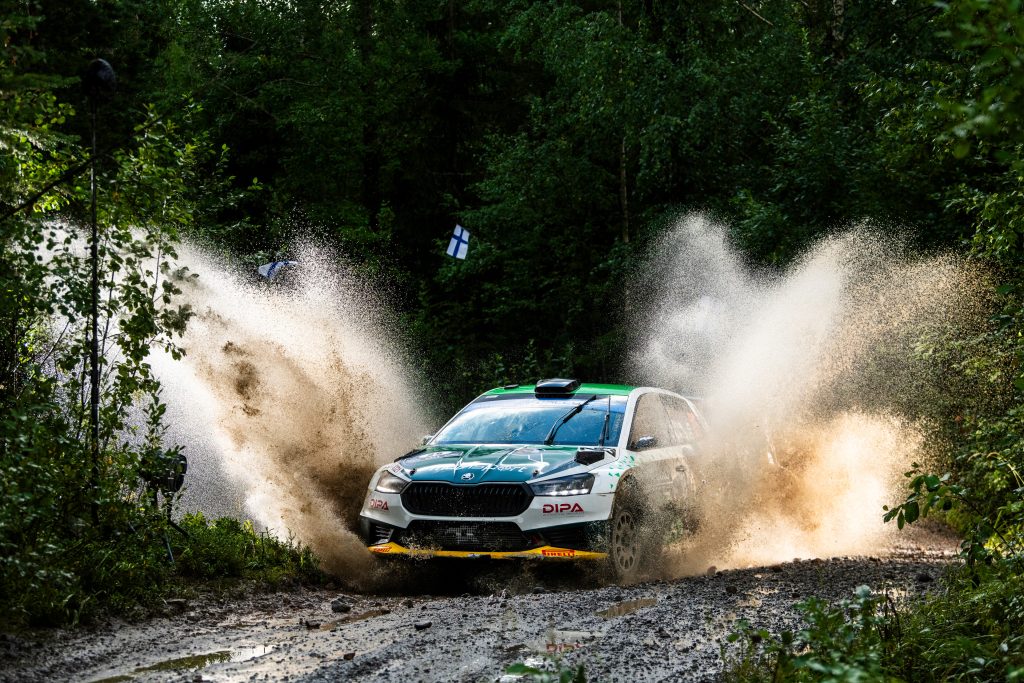 Gryazin may sit 9th in the WRC2 championship currently, but he still has probably the third-best odds of winning the championship, but how? Nikolay Gryazin, much like Kajetanowicz, still has 2 points scoring rounds to compete in. Meaning Gryazin has the potential to score 60 points throughout the remainder of the season. He currently sits with 55 points, 53 behind Mikkelsen. However, Gryazin can score 115 points maximum, whilst Mikkelsen can score 138 maximum. Gryazin will have a battle ahead of him, however. As drivers usually don't score as many points as possible. If it wasn't for a penalty at Rallye Monte-Carlo, Gryazin would have a slightly easier time to take home the championship.
Who Can't Win?
Sami Pajari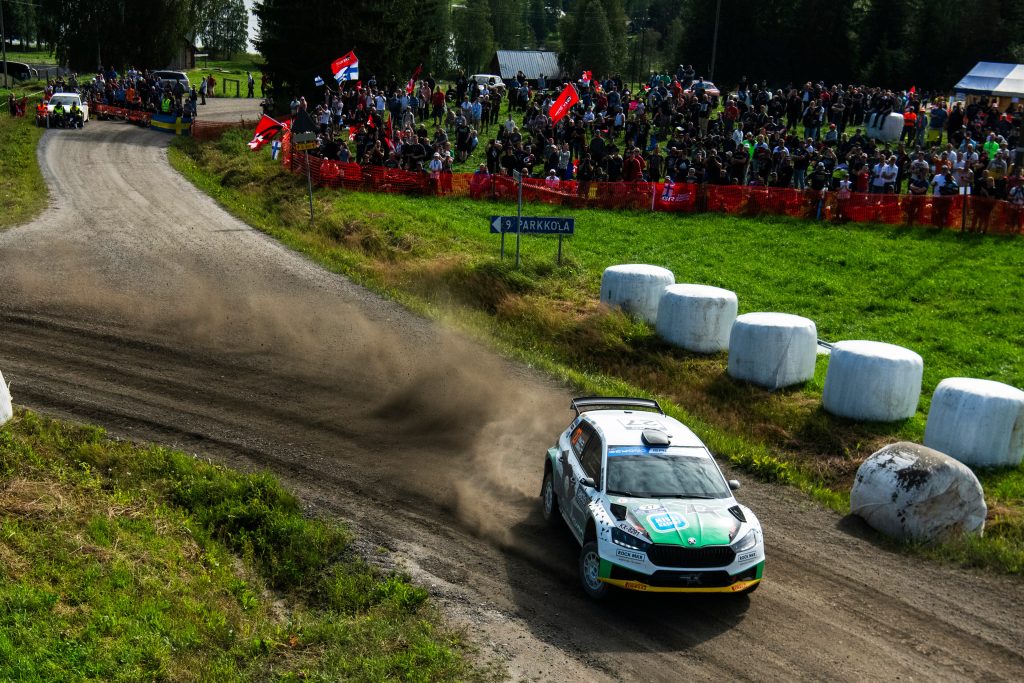 Pajari is probably one of the WRC's best up-and-coming drivers. Taking home his first WRC2 class win in Finland earlier this year. Unfortunately, Pajari's championship hopes are over. As he currently sits 37 points behind Andreas Mikkelsen. With Pajari only having one point scoring round remaining it's impossible for him to win the championship. 
Adrien Fourmaux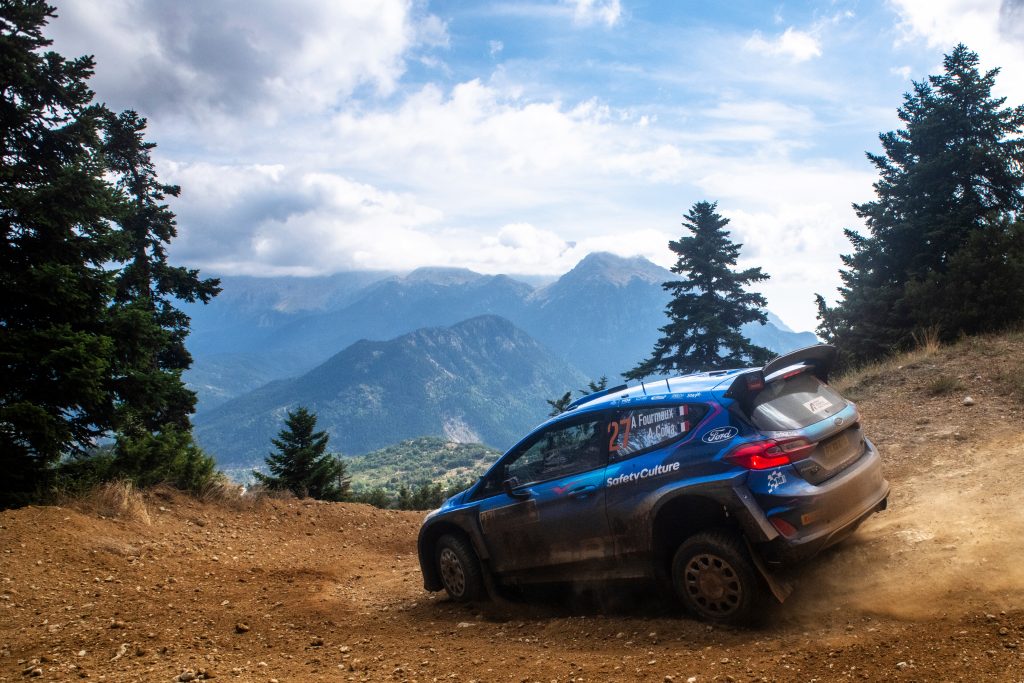 Fourmaux was pushed down to the WRC2 class at the end of last season. Fourmaux has shown he can compete this season. With the Frenchman being rumoured to compete in the WRC1 class next season again. Unfortunately, Fourmaux can't take home the WRC2 championship this season. As much like Pajari, Fourmaux only has a single round that he can score points at, and he sits more than 30 points behind Mikkelsen. 
Oliver Solberg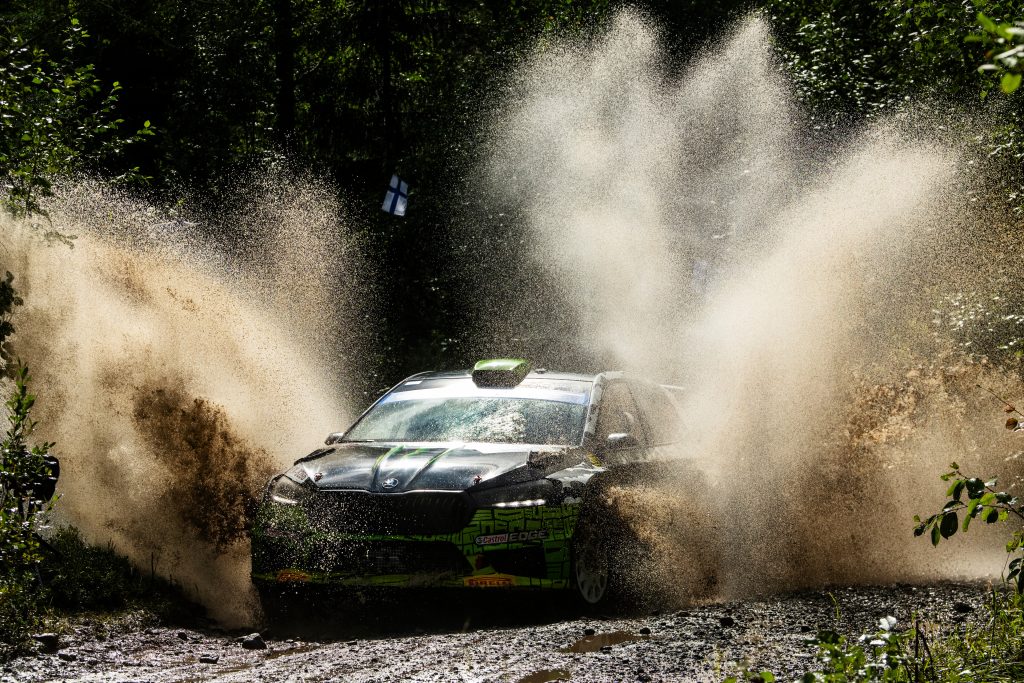 From an early favourite to not being able to win the championship. Oliver Solberg hasn't had the greatest time in WRC2 this season. Although he has been arguably the fastest driver in the class throughout the season. However, it seems like the only events Solberg can finish without issue are those he isn't scoring points in. As Solberg won the RC2 class in Finland, although he wasn't scoring points. In fact, Solberg hasn't scored at points at any of his point-scoring nominated rounds since Rally Portugal, where he finished 10th at. Solberg may have 2 rounds left to score points, but only one will count towards his championship points. As only the best 6 out of 7 point scoring nominated rounds are counted towards the championship.
Emil Lindholm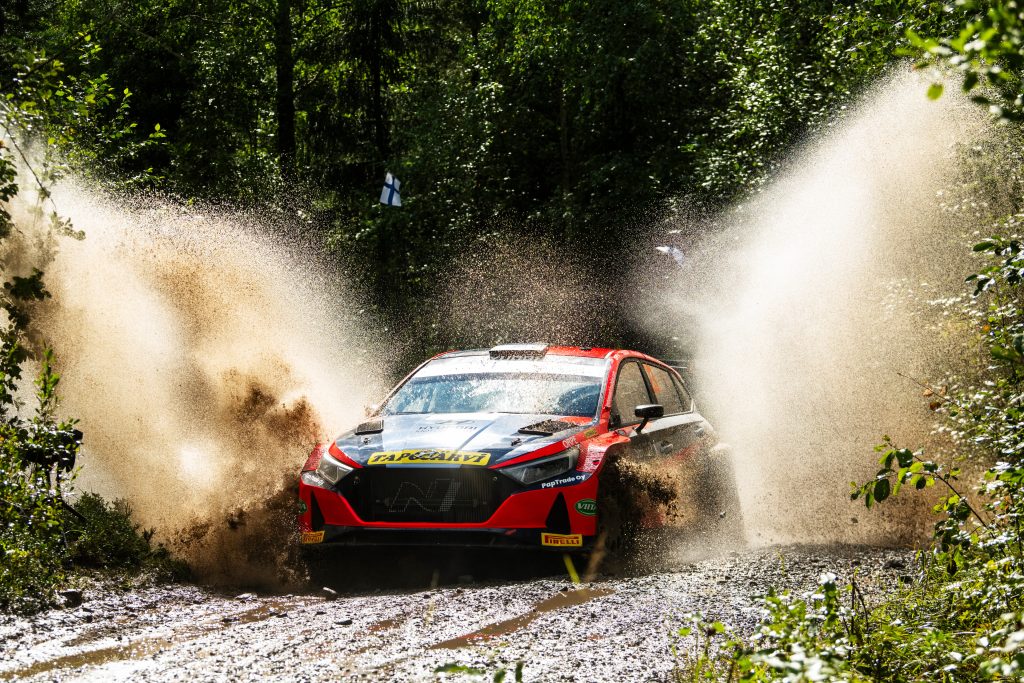 Lindholm is another driver in the same spot as Solberg. Having 2 point scoring rounds available, but only one will count. Lindholm is the reigning WRC2 champion, making this a bit more disappointing. Lindholm moved teams mid-season, moving from Toksport to Hyundai. Emil Lindholm has had impressive results so far in the Hyundai, finishing 3rd in Estonia and what would've been a top 5 finish in Finland if it wasn't for his suspension breaking. Lindholm will likely be back in the WRC2 class next season, looking to take home another championship. Although the Fin has been rumoured as a potential candidate to fill a seat at Hyundai next season.