IMSA Battle on the Bricks Preview
The IMSA WeatherTech Sportscar Championship head into the penultimate round at Indianapolis Motor Speedway this weekend. The series will feature all 5 WeatherTech classes on track accounting for 48 cars. The pre event entry list is below.
The event this weekend will be the first time IMSA has returned to Indianapolis Motor Speedway since 2014. The weekend kicked off with the Fan Festival last night September 14th 2023. The Fan Festival is a family friendly event where new comers can interact with some of the cars on grid up close. There were Q&A sessions, pit stop demonstrations and meet and greets with some of the series drivers. Here the details for this weekends race event.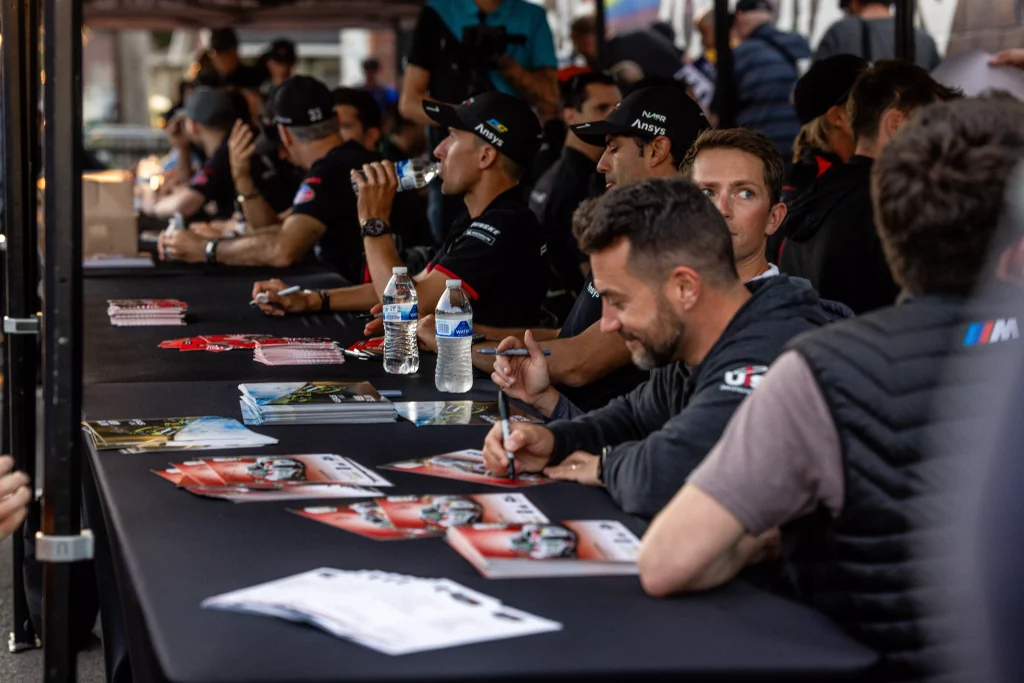 TireRack.com Battle on the Bricks Fast Facts
Indianapolis Motor Speedway – Indianapolis, Indiana
Sept. 15-17, 2023
Race Day/Time: Sunday, Sept. 17, 1:10 p.m. ET
NBC Network Coverage: LIVE – 1-4 p.m.
Peacock Streaming Coverage: LIVE – Flag-to-flag beginning at 1:05 p.m. (available outside the U.S. on IMSA.com/TVLive)
Live Qualifying Stream: Saturday, Sept. 16 – 12:55 p.m. on Peacock (in the U.S.) and IMSA.com
IMSA Radio: Select sessions live on IMSA.com and RadioLeMans.com; SiriusXM live race coverage begins Sunday, Sept. 17 at 1 p.m. (XM 207, Web/App 992)
Circuit Type: 2.439-mile, 14-turn road course
Classes Competing: Grand Touring Prototype (GTP), Le Mans Prototype 2 (LMP2), Le Mans Prototype 3 (LMP3), Grand Touring Daytona Pro (GTD PRO), Grand Touring Daytona (GTD)
Race Length: 2 hours, 40 minutes
IMSA WeatherTech Championship Practice 1 begins at 2:40 pm EST September 15th 2023.