Looking Back: Rally Chile 2019
Rally Chile BioBio takes place in a week's time, let's take a look back at the last time it was in the WRC.
New Event New Experience
Rally Chile BioBio made its WRC debut in the 2019 season. Marking the first time the championship went to Chile and the first time the event had run. Running just a few weeks after Rally Argentina, Chile was sure to give drivers and new experience at the event. Being a new experience for both the WRC and organizers something unusual was probably going to happen and that something didn't take long to happen. As on just the second stage of the event the stage was halted due to a safety concern. This didn't really have much of an effect on the stage as it was caught early. However, Thierry Neuville who was first on the road was interrupted due to this. Meaning he was awarded time after the stage.
Rally Recap
Day One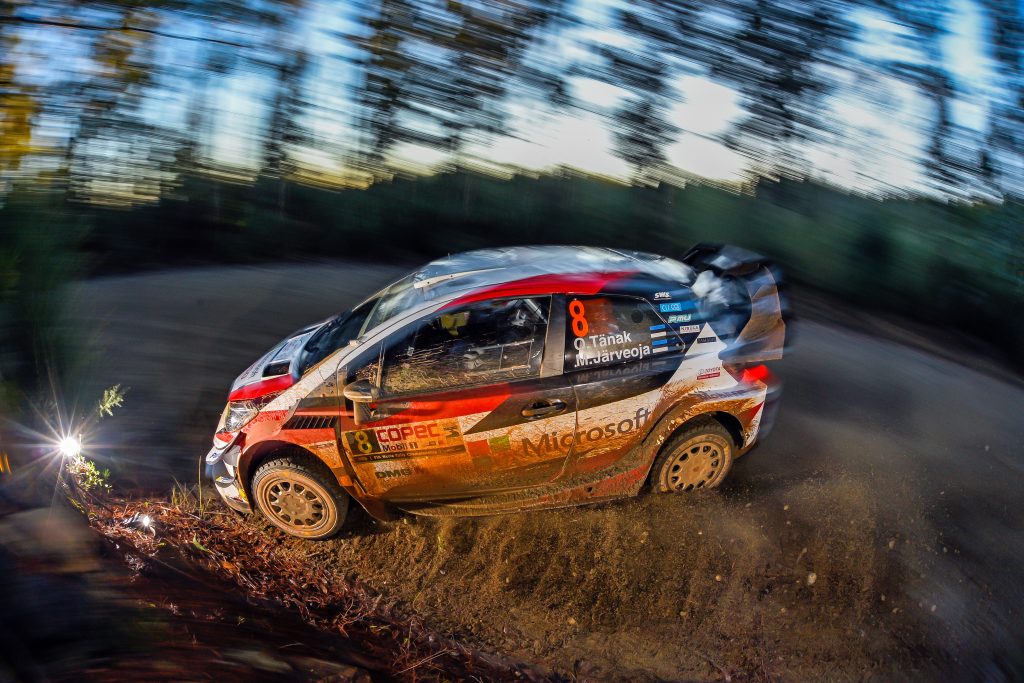 The first day of Rally Chile 2019 was dominated by Ott Tänak. Tänak took 3 of the 6 stage wins on the day to take a lead of 22.4 seconds heading into the second day of the event. Sebastien Ogier sat second heading into the second day, and Jari-Matti Latvala sat third, 6.4 seconds behind Ogier.
Day Two
The second day of the event was slightly less dominated by Tänak. As the Estonian only took 2 wins on the days six stages, tying for the most stage wins on the day with Sebastien Loeb. Kris Meeke rolled his Toyota on the opening stage of the day but would carry on. For Thierry Neuville, it was a different story. After taking the stage win on SS7, Neuville crashed out on a blind right-hander, ending his event as a result. Ott Tänak maintained the lead on the second day, now sitting 30.3 seconds ahead of Sebastien Ogier for the lead. Sebastien Loeb took hold of third as a result of Latvala breaking his driveshaft on the final stage of the day. Loeb now sat 5.1 seconds back from Ogier at the end of the day. 
Day Three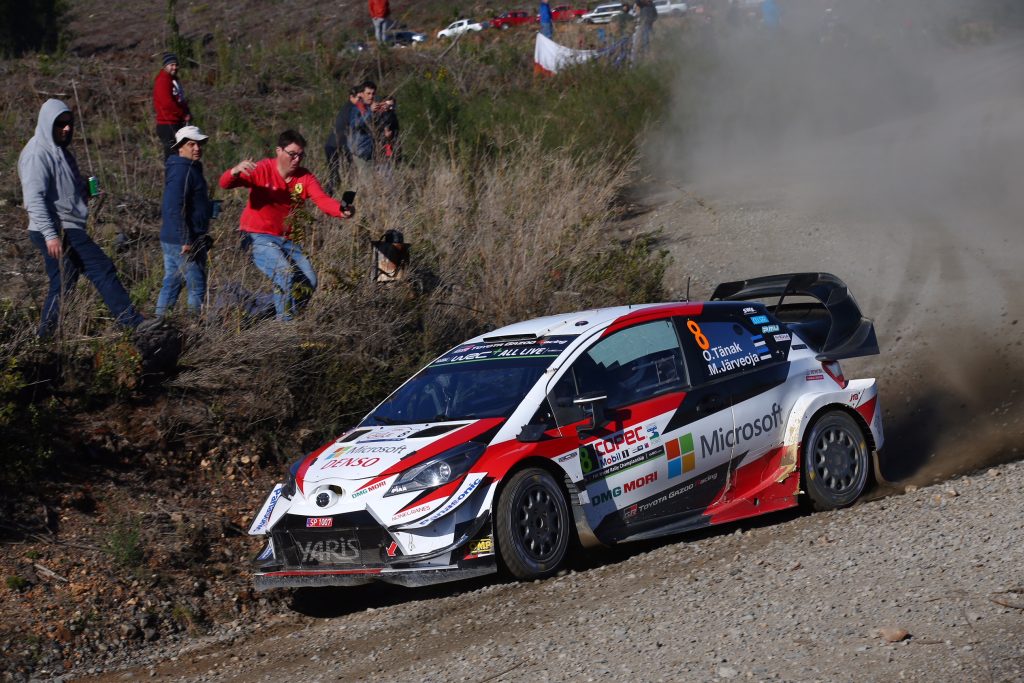 The third and final day of Rally Chile saw Ott Tänak only take one stage win. That stage win just so happened to be the Powerstage, awarding him 5 extra points. Sebastien Ogier gained back time on Tänak, however not enough to take the rally lead. As in 4 stages there isn't much time to be had. Anyway, Tänak held on to win the first-ever Rally Chile. Beating Sebastien Ogier by 23.1 seconds. Sebastien Loeb held on to third, finishing 7.1 seconds back from Ogier.