Penske Porsche Wins in Long Beach
GTP
Penske Porsche secured its first win of the 2023 IMSA WeatherTech Sportscar championship. After starting in sixth the No. 6 Penske Porsche made an impressive charge through the field to complete the full 100 minutes of racing. The win came in dramatic fashion as the No. 10 Wayne Taylor Racing/Konica Minolta attempted a pass and ended up crashing resulting in the race finishing under a yellow flag. In addition, the Porsche 963 completed the race on one set of tires. This is an impressive feat given the tire wear required to navigate past slower cars and the track limit curbing.
Due to the Wayne Taylor Racing car crash the RLL Racing BMW M moved up the order securing their second podium of the season. A goal the team set out to achieve prior to this weekend. In the early stages of the race the No. 01 Cadillac was knocked out of the race ending a seemingly good weekend for the Cadillac team.
GTD Pro
The GTD Pro class was won by the Vasser Sullivan. Vasser Sullivan commanded the reduced 5 car GTD Pro field with Jack Hawksworth and Ben Barnicoat driving the No. 14 Lexus RC F GT3 to the win over the No. 3 Chevrolet Corvette C8.R GTD of Jordan Taylor. The GTD Pro class wasn't at full capacity as multiple teams did not attend the race due to other obligations and driver availability.
GTD
In the GTD, Bryan Sellers and Madison Snow won the class for Paul Miller Racing in a BMW M4 GT3. It was their third consecutive win in Long Beach extending BMW class dominance in the sprint race. The No. 27 Heart of Racing Aston Martin GT3 secured another podium adding to the teams success in 2023. Pfaff Motorsport also secured another podium finishing third. They had great momentum after the epic 12 Hours of Sebring comeback win. Vasser Sullivan secured a second podium in the GTD class with the No. 12 Lexus.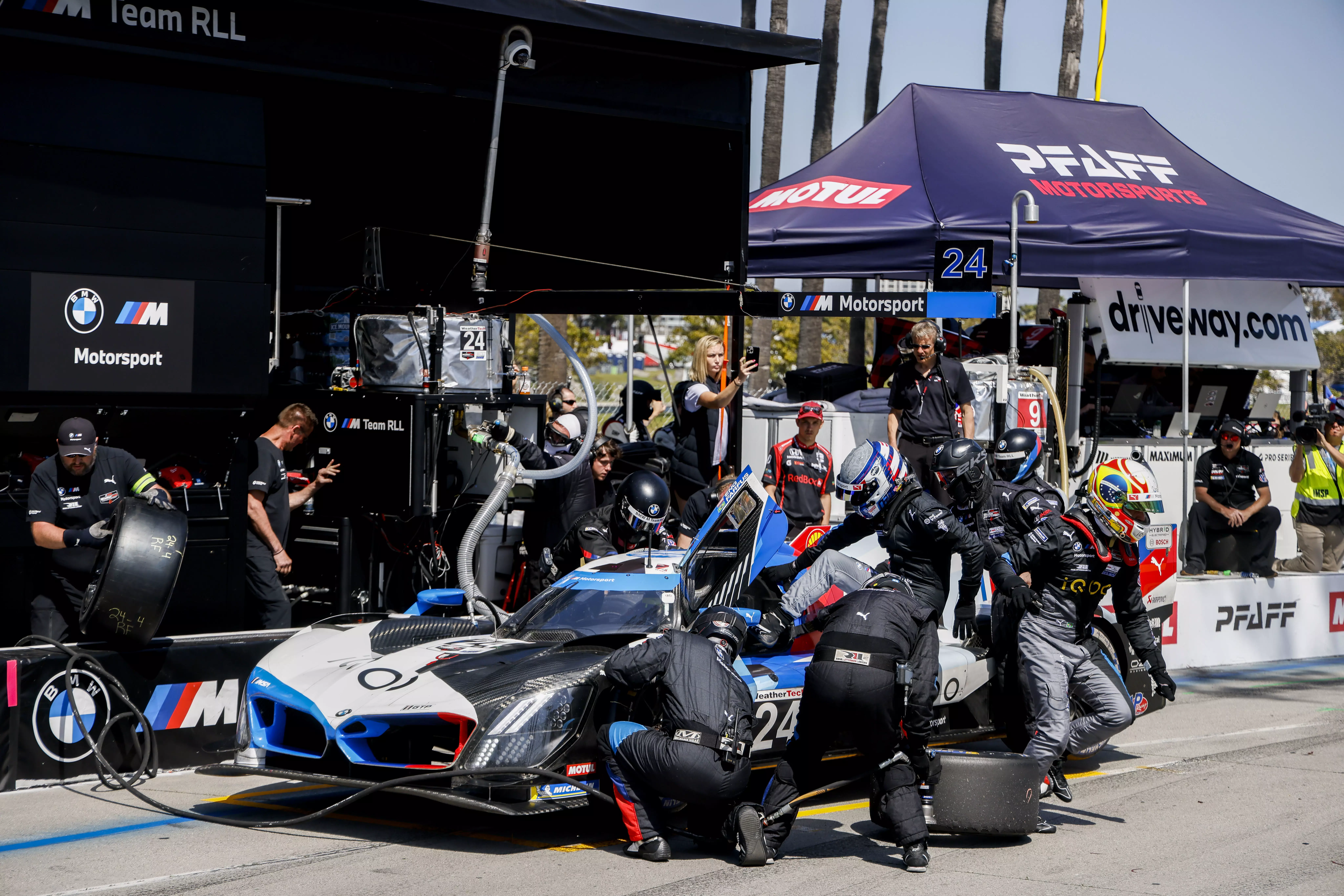 Full race results are listed below.