Kalle Rovanperä Takes Dominant Rally Estonia Win
Rally Estonia has come to an end, marking the end of the eighth round of the 2023 WRC season. Kalle Rovanperä would take home a dominant win at the event.
Driver's Championship Standings
After taking home the max possible 30 points at Rally Estonia, Rovanperä now leads the Drivers' Championship by 55 points over Elfyn Evans. Rovanperä is well on track to taking home his second consecutive WRC championship. As the 22-year-old has no real challengers for the championship. As previously mentioned Evans sits 55 points back, which will be difficult for Evans to gain back. For Evans to take the Championship lead he'd either have to score an average of 11 points more than Rovanperä at the 5 remaining events or hope Rovanperä crashes out of Finland and takes less than 5 points in Greece. Thierry Neuville would move back into a top-three spot after taking second in Estonia. Neuville now sits just 3 points behind Evans. Ott Tänak dropped from third to fourth, now sitting 8 points behind Neuville. Sebastien Ogier would also drop from third overall to fifth, 6 points behind Tänak.
Day One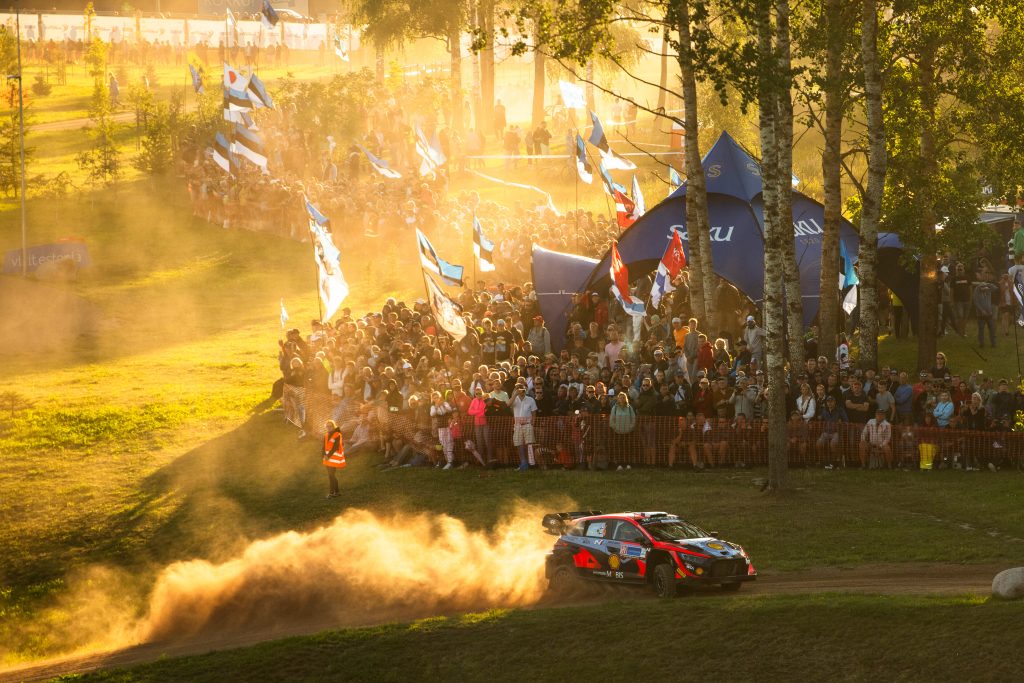 The first day of Rally Estonia saw drivers race a single 3.35km SuperSpecial stage. Ott Tänak took the stage win, beating Elfyn Evans and Esapekka Lappi by 0.6 seconds. Unfortunately due to a penalty, Tänak would not lead after the day. Thus moving Evans and Lappi into a tie for first heading into the second day of the event.
Day Two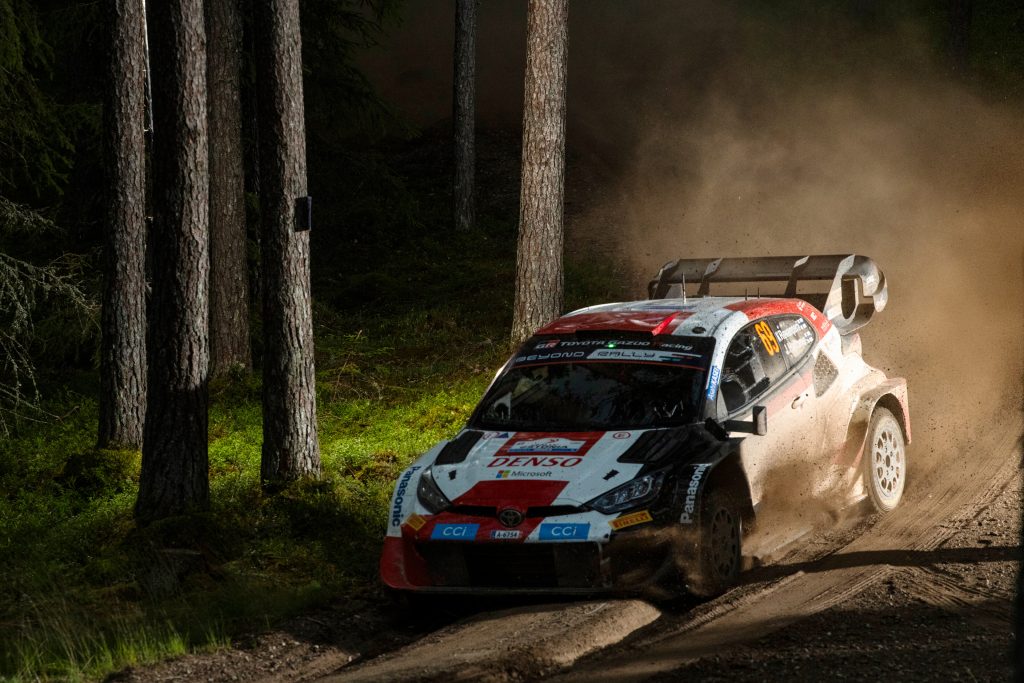 The second day of Rally Estonia saw drivers race 92.48km across 7 special stages. Ott Tänak would dominate most of the day, taking 5 out of the 7 stage wins. Kalle Rovanperä would be the only other driver to take a stage win on the second day. With the fin taking the other 2 stage wins. Unfortunately for Tänak once again his stage wins wouldn't mean much. As he would remain last in the WRC1 class due to a penalty. Kalle Rovanperä led the rally by 3 seconds over Thierry Neuville.
Rally Estonia Day Two Recap
Day Three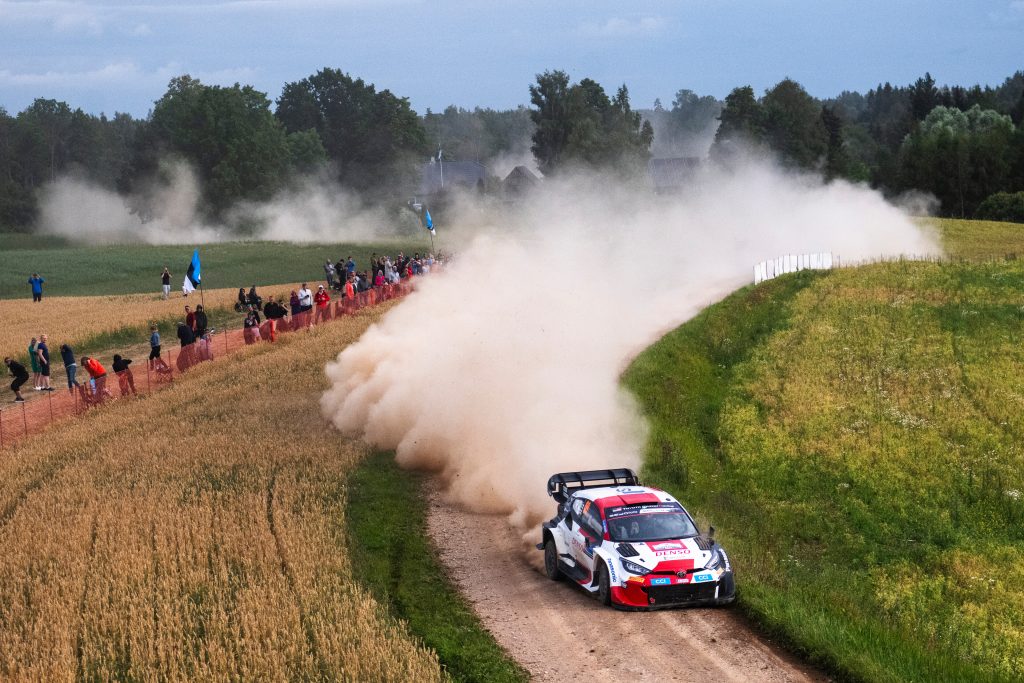 The third day of Rally Estonia saw drivers race 102.61km over 9 special stages. Kalle Rovanperä would dominate the day, taking all 9 stage wins. Rovanperä would now lead the rally by 34.9 seconds over Thierry Neuville. Esapekka Lappi and Elfyn Evans battled for third. Lappi ended the day 7.3 seconds ahead of Evans.
Rally Estonia Day Three Recap
Day Four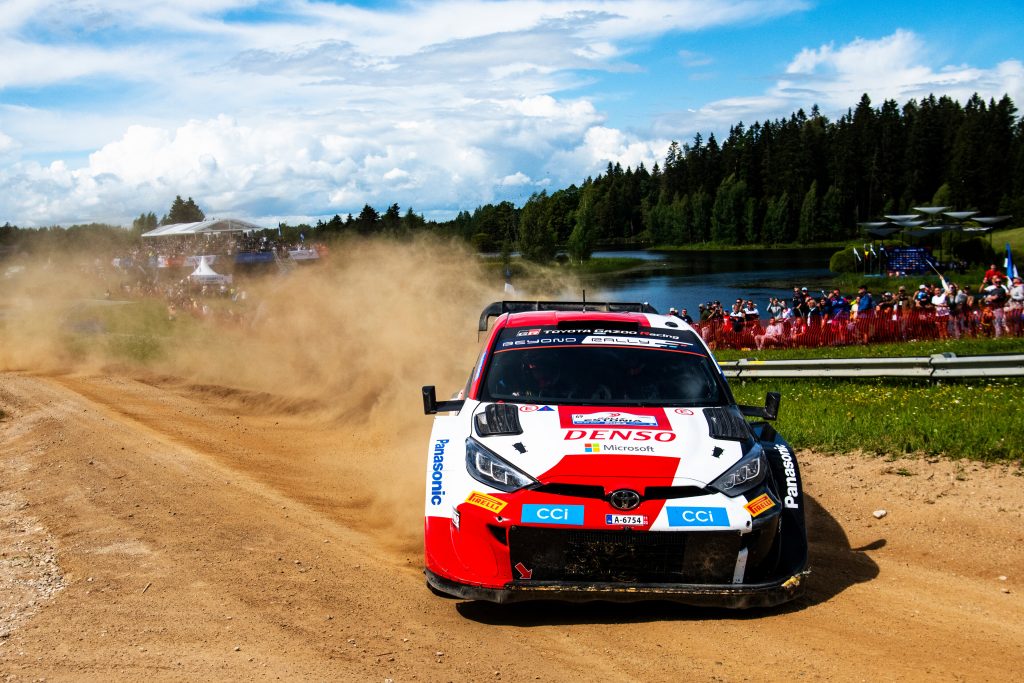 The fourth and final day of Rally Estonia saw drivers race 61.08km across the final 4 stages. Kalle Rovanperä continued to dominate during the day. Once again taking all the stage wins. Rovanperä ended the event 52.7 seconds ahead of Thierry Neuville. Esapekka Lappi finished third, 7.3 seconds ahead of Elfyn Evans at the event's end.
Rally Estonia Day Four Recap
Rovanperä Dominates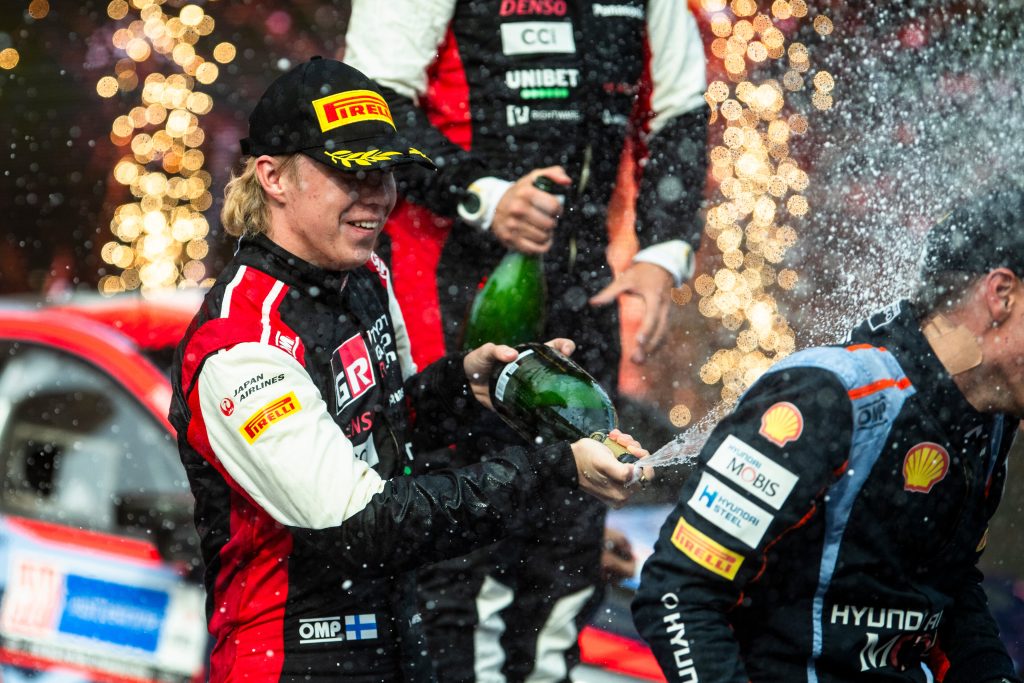 It's not often in the WRC a driver can win 13 consecutive stages. Kalle Rovanperä would do it this weekend. As from the third day on, the reigning champion was unstoppable. The 22-year-old fin has now won Rally Estonia 3 out of the 4 times it's been a WRC event. With Ott Tänak being the only other winner.
Penalty For Tänak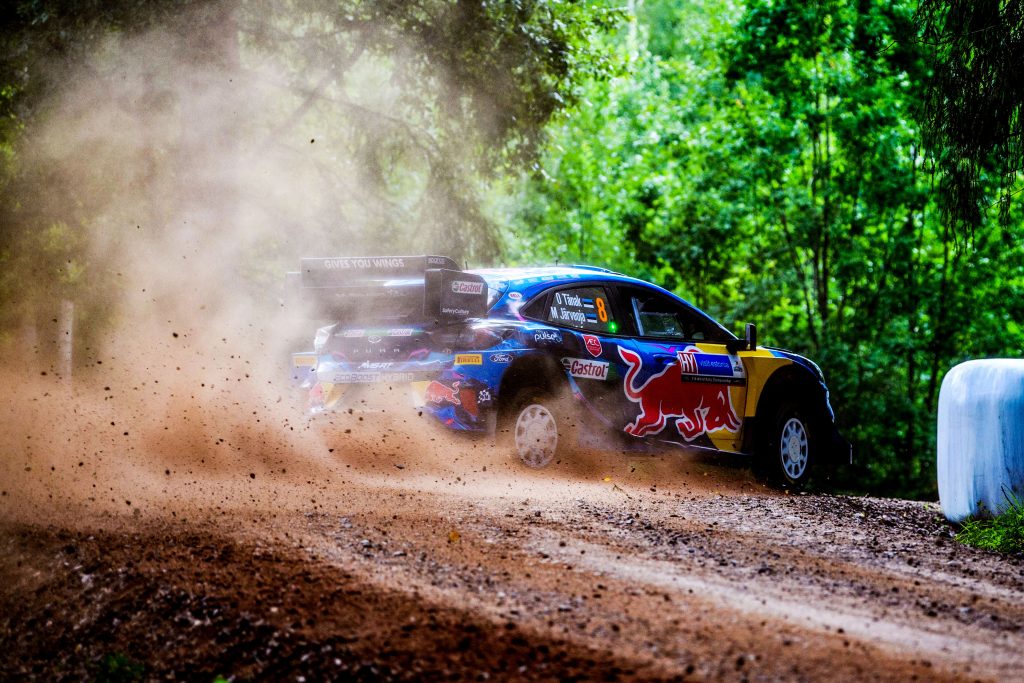 Fan favorite Ott Tänak received a 5-minute penalty before the events start. Tänak would be given the penalty as a result of having his engine fully replaced. The replacement came after an engine issue forced Tänak to only run the shakedown stage once. M-Sport Ford chose to replace Tänak's engine completely. Thus resulting in the 5-minute penalty. The penalty is in place so teams don't choose to replace engines at every fault during events.